Main content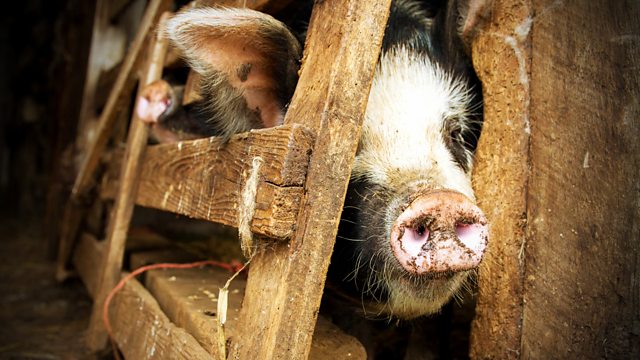 30/10/2018
Josh has a brainwave and Tom attempts to make amends
Tom tries to make-up with Jazzer, and ends up following him on a run. Tom feels really bad about how tactless he was over his arrangement with Hannah. Jazzer doesn't want to talk about it, and the stalemate continues until they both collapse with exhaustion. Jazzer thinks Hannah deserves to be more than just practise for Tom "getting back in the game". Tom also apologises for being insensitive to Jazzer's feelings, but Jazzer insists he isn't still moping about Hannah. Jazzer agrees to be mates again, if it'll shut Tom up.
At Brookfield, Ruth persuades Josh to empty the barn. Canterbury Tales rehearsals start soon. Josh can't see why that's more important than his business. Ruth calmly points out that he'd still need to do it; his machines have been getting in the way.
Later, Ruth, David, Pip and Josh discuss animal feed. They've run out of bales, but feed prices have rocketed after the dry summer. They discuss several options, but every idea seems to involve a greater risk in the future. Pip feels guilty about not spotting the problem sooner, but Ruth points out she's been very busy with Rosie. Josh suddenly remembers he has an appointment, and Pip gets suspicious. David and Ruth aren't sure what she means, but Pip's convinced Josh is up to something.