Main content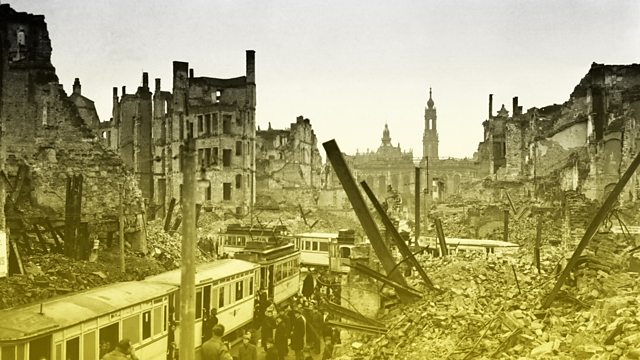 Security and Hubris
In the ashes of World War II, a new international order was built. Its aim: to ensure relative peace and stability. Bridget Kendall examines why all this seems to be falling apart
In the ashes of World War 2, a new international order was built. Its aim: to ensure relative peace and stability. In this series, the BBC's former Diplomatic Editor Bridget Kendall examines why all this now seems to be falling apart.
In this episode, Bridget traces how the confidence inspired by the fall of the Soviet bloc led first to a renewed international liberal dynamism, but increasingly to what looks like hubris.
She asks why NATO, rather than folding with its old Soviet foe, instead expanded eastwards.
Meanwhile, the surge of liberal confidence that followed the revolutions of 1989 led to a drive to promote democracy and human rights across the world, with military force if need be - until the overthrow of Saddam Hussein in Iraq descended into bloody chaos.
Bridget draws on her experience reporting from Moscow to explore how Russia has gone from a potential ally of the liberal internationalists to their antagonist, via a lost decade of economic turmoil.
And she finds out how, in the age of Trump, the fundamental values on which the post-war world order was built are now looking increasingly shaky.
Speakers in this series include:
ex-Prime Minister of the UK Tony Blair, ex-Foreign Minister of Poland Radek Sikorski, Deputy Leader of Alternativ fur Deutschland Beatrix von Storch, Director of the Carnegie Center Moscow Dmitri Trenin, ex-US Deputy Secretary for Defense Paul Wolfowitz, Director of the Blavatnik School of Government Ngaire Woods, head of the Eurasia Group Ian Bremmer; journalists Isabel Hilton and Peter Hitchens, and historians Dr Brigitte Leucht, Professor Piers Ludlow and Professor John Bew.
Producer: Phil Tinline