Main content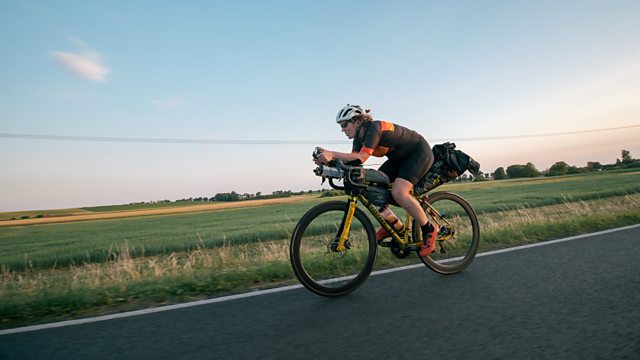 Jenny Graham, Teenage girls in India, Veteran servicewomen
Endurance cyclist Jenny Graham on becoming the fastest woman to cycle around the world, why teenage girls in India are underweight and Edith Eger on surviving Auschwitz.
Jenny Graham has become the fastest woman to cycle around the world. She tells us what it's like to be a female endurance cyclist.
A new survey of 74,000 teenage girls in India has found that half of these girls are underweight with one in two suffering from anaemia. Rohini Mukherjee from the Naandi Foundation who carried out the survey and Suhani Jolata from the Myna Mahlia Foundation discuss.
Should we change the age of consent and put a stop to child marriage in the UK? We hear from Pauline Latham MP for Mid Derbyshire and Jaswinder Sanghera the founder of charity, Karma Nirvana.
Barry George was wrongly convicted of the murder of Jill Dando and released from prison after eight years. His sister, Michelle Diskin Bates tells us how she fought to clear her brother's name.
Pat Davies and Maurillia Simpson are two veteran servicewomen taking part in a multi-arts production, Journey Through Conflict. Pat served during WWII and Maurillia during the conflict in Iraq. They share their experience.
Deborah Annetts is number 33 on the Woman's Hour Power List 2018. She tells us about her job as Chief Executive of the Incorporate Society of Musicians which campaigns for the legal rights of people across the industry.
At the age of 16 Edith Eger was sent to Auschwitz with her parents and sister. Now in her 90s she tell us about how she survived and has gone on to thrive and help others through their own trauma.
Presented by Tina Daheley
Producer: Rabeka Nurmahomed
Editor: Jane Thurlow