Main content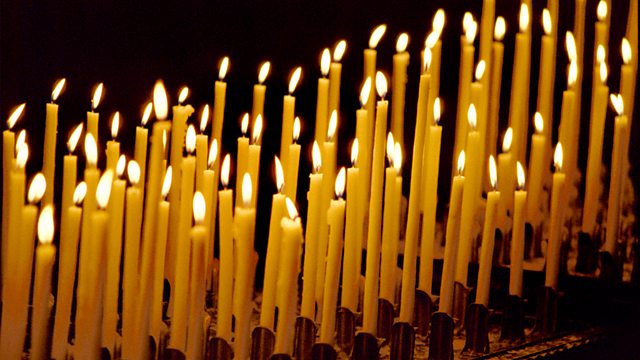 30/10/2018
A reading and a reflection to start the day with Canon Edwin Counsell, Rector of Llantwit Major
Script
Good morning. When, 44 years ago today, Muhammad Ali and George Foreman faced each other across a boxing ring in the African city of Kinshasa, the fight for the heavyweight championship of the world, was billed as 'The Rumble in the Jungle'.  Millions of people around the globe, tuned in to watch or listen and they were not disappointed, with the fight described as "arguably the greatest sporting event of the 20th century".
Ali's memorable victory helped to cement his own legend and, while we remember him as the fighter who had once styled himself as 'The Greatest', few can deny his sporting accomplishments and legacy;
There are of course, people in every generation whose performances reach the heights, whose prowess, combined with endless hard work is rewarded, not only with titles and medals in the sporting arena, but across every aspect of life.
Occasionally, we see a prodigious talent, perhaps a musician, a writer or a scientist whose work leaves us in awe, and we can acclaim them as being among the 'greats'.
But, it seems to me that to be known as the 'greatest' in any area of human endeavour is quite different, suggesting that an absolute pinnacle of achievement has been reached, that can become a yardstick for the whole world.
The Bible tells of an occasion when Jesus' disciples were arguing with one another, about which of them was the greatest.  Jesus, we're told, responded in no uncertain terms, telling them that whoever amongst them wanted to be the greatest, must be last of all and the servant of all…
Which is a timely reminder that true greatness is not confined to those who tread the world's stage or become immortalised in a sporting Hall of Fame: we can all achieve greatness today, when we use the gifts and talents of our lives in humility and service.
Yours, Lord, is the greatness and the power and the glory and the majesty and the splendour, for everything in heaven and earth is yours; help us to recognise our gifts of character and opportunity, and give us insight and discernment to use them wisely.  Amen.