Main content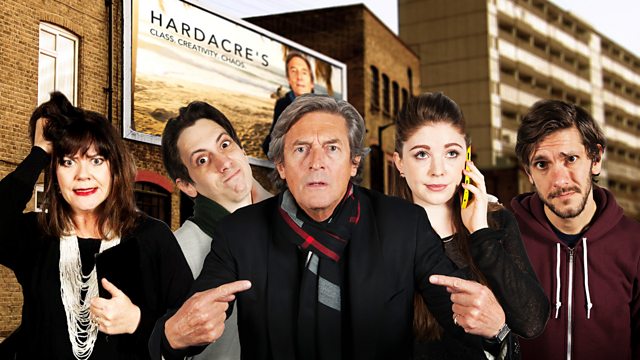 The Appliance of Science
Starring Nigel Havers, Mathew Baynton and Josie Lawrence. Hardacre's son Elgin (James Northcote) joins the ad agency as a copywriter and reveals some strange beliefs.
Hardacre's ad agency are pitching to the University of Oxfordshire, an online-only institution dedicated to internet learning. Their efforts are complicated by the arrival at the agency of Elgin Hardacre (James Northcote), hired by his father (Nigel Havers) as a copywriter – despite having no relevant skills or experience.
While Hardacre shows no interest in his son and Amanda (Josie Lawrence) dismisses him as an idiot and resolves to fire him by the end of the week, Joe (Mathew Baynton) and Teddy (Rasmus Hardiker) take pity on Elgin and take him under their wing. In the process, they discover that however bad Hardacre might be as a boss, he's infinitely worse as a father – and Elgin in turn reveals some peculiar beliefs.
Cast:
Hardacre....................................Nigel Havers
Joe...............................................Mathew Baynton
Amanda.....................................Josie Lawrence
Teddy.........................................Rasmus Hardiker
Laura..........................................Olivia Nixon
Elgin...........................................James Northcote
An Absolutely production for BBC Radio 4