Main content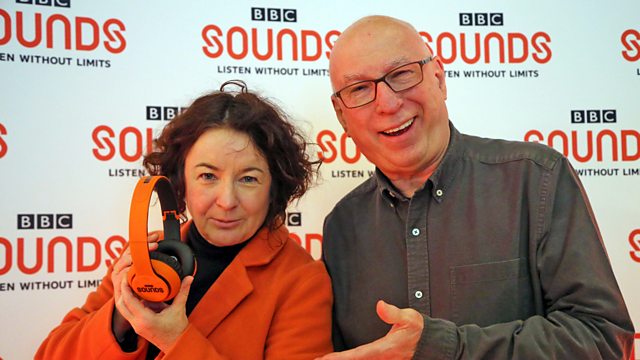 Jane and Ken Bruce at launch of BBC Sounds, Jill Soloway, Body positivity
Jane Garvey speaks to Jill Soloway, creator of drama series Transparent, plus a look at 'body positivity' - its history, meaning and whether the movement has lost its way.
Jill Soloway, creator of the drama series, Transparent, talks to Jane about the inspiration behind the award-winning show, her growing understanding of trans issues and her own decision to identify as non-binary.
Journalist Helen Russell uncovers varying, sometimes contradictory happiness concepts from 33 countries around the world.
Body positivity is a social movement rooted in the belief that we should be more accepting of the way our bodies look. Social media has created spaces for marginalised groups to love themselves and their bodies. But as the net has widened, has the term body positivity lost its way? Jane discusses with three bloggers.
.Singer songwriter Sarah Gillespie is renowned for mixing elements of blues, folk and jazz with her distinctive streetwise lyricism. She performs a track from her 4th and latest album, Wishbones.
Presenter: Jane Garvey
Interviewed guest: Jill Soloway
Interviewed guest: Helen Russell
Interviewed guest: Imogen Fox
Interviewed guest: Rachael Sealy
Interviewed guest: Victoria Smith
Interviewed guest: Sarah Gillespie
Producer: Lucinda Montefiore
Last on

Broadcast