Main content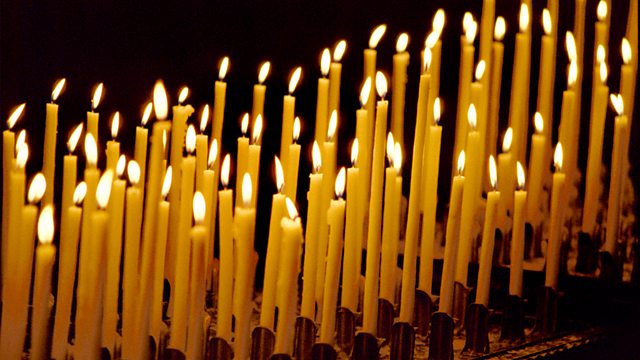 29/10/2018
A reading and a reflection to start the day with Canon Edwin Counsell, Rector of Llantwit Major
Script:
Good morning. I've spent the last 18 months putting together a team of 5 Anglican priests to serve a dozen churches along a 20 mile stretch of the Glamorgan Heritage Coast, in South Wales.
It's been an interesting challenge and I have had no shortage of helpful advice.  There are endless books and programmes written and designed by business gurus and leadership experts, each giving a view and countless nuggets of wisdom about the ideal team, with guidance on how to unite different personalities and skill-sets, in the perfect blend.
Yet I can't help going back to the team that Jesus put together in the New Testament, calling together a ragtag group of fishermen, tax collectors and working people of their day, who would become his 12 disciples.
Jesus then took every opportunity to teach the disciples, gently modelling ways of living that had the highest expectations, while also acknowledging their frailty, their tendency to get the wrong end of the stick and, at times, to be totally destructive.
Crucially, Jesus saw something in each of the disciples: some potential or perhaps a particular talent or purpose, that could be nurtured or unlocked, and they proved themselves able to do remarkable work, travelling the world over and leaving a legacy that we can still recognise today.
The ultimate strength of any team is in the sum of its parts, with each person confident to use their individual gifts, while realising that they can complement the diverse talents of others, and flourish together.   And that makes demands on all of us, not only to know our own strengths and shortcomings, but also to be prepared to see the potential in one another.
Lord God, may we work together today, with faith and perseverance; may we respond to each challenge with wisdom, and may we speak and serve with integrity and purpose.  In all things, prosper the work of our hands.  Amen.