Main content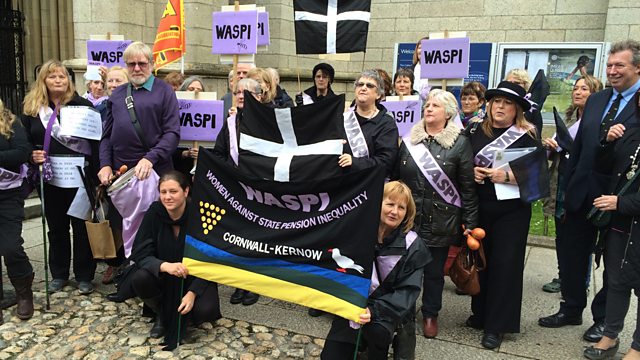 State pension age equalisation
What equal state pension ages mean for women, are credit card companies implementing new FCA rules fairly and what might the chancellor do in the budget on Monday?
Women born on 6 November 1953 will make history this year. In just over a week they will reach 65. And for the first time since world war two they will qualify for their state pension at the same age as a man. Equalisation has been a long time coming. It was first announced 25 years ago by Kenneth Clarke in his 1993 Budget. His plan to equalise women's state pension would be phased in from 2010 and end in 2020. But in 2011 Chancellor George Osborne decided to speed this process up so it ended this year and then move pension age up to 66 and beyond. Many women now say that was the first they knew of any change and they say the short notice of a five or six year delay has caused great hardship. Paul hears from one of those women affected and talks to Debbie de Spon from the campaign group WASPI and financial commentator Frances Coppola.
Earlier this year the FCA announced new rules for credit card companies outlining the measures they need to take to help customers in long term debt. Those rules came into force last month and have led to some nasty surprises when bills have arrived. How should card providers be implementing these rules and just how have they been implemented across the industry? Paul talks to Peter Tutton from the debt charity Stepchange.
Earlier this month at the Conservative Party Conference Theresa May announced that 'a decade after the financial crash people need to know that the austerity it led to is over'. It's hard to know what the Chancellor made of that statement but Philip Hammond will deliver his Budget on Monday, October 29th. So what can we expect? Paul talks to Paul Johnson, Director of the Institute For Fiscal Studies and Nimesh Shah, partner at Blick Rothenberg.
Producer: Ben Carter
Presenter: Paul Lewis
Editor: Richard Vadon