Main content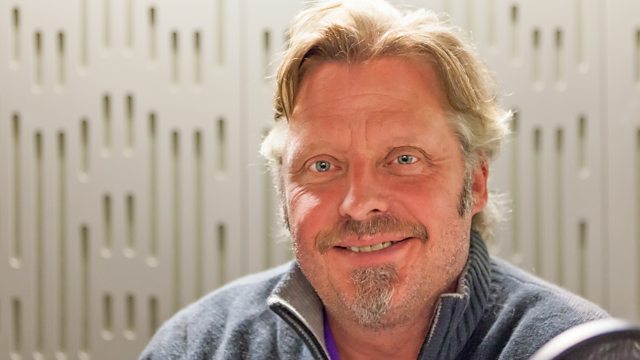 Back Up
Charley Boorman makes the Radio 4 Appeal on behalf of Back Up
Presenter and travel writer Charley Boorman makes the Radio 4 Appeal on behalf of the charity Back Up.
Registered Charity Numbers: Registered Charity No. 1072216 and SC040577
To Give:
- Freephone 0800 404 8144
- Freepost BBC Radio 4 Appeal. (That's the whole address. Please do not write anything else on the front of the envelope). Mark the back of the envelope 'Back Up'.
- Cheques should be made payable to 'Back Up'.
Back Up
At Back Up, we inspire people affected by spinal cord injury to get the most out of life.  

For over 30 years, we've helped people and their families to rebuild their independence after a devastating spinal cord injury.  Our award-winning, practical services challenge the perceptions of what's possible and increase skills and confidence.  

We offer wheelchair skills training, an accredited mentoring service, proactive telephone support, life skills and activity courses, and support returning to work or education.
John's story
In our appeal, you'll hear from John who was determined to get back to his old life after sustaining a spinal cord injury. But now he was a wheelchair user, just leaving his home was a huge challenge. He attended one of our wheelchair skills sessions which are run by experienced trainers, all of whom have a spinal cord injury. John said: ''The trainers give you the tools to go out into the real world and enjoy life again.''

Photo of John and his wife, Sue. 
Our courses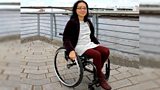 Catherine attended our residential City Skills course in Edinburgh where she got to speak to and learn from volunteers who also have a spinal cord injury. This helped her grow in confidence and overcome her fear of travelling. ''I just did a long-haul flight to Hong Kong last month. Speaking to people about how they travelled was so helpful and gave me the motivation I needed,'' Catherine said.
Our wheelchair skills sessions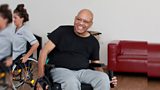 Getting around as a wheelchair user can be frightening. Blocked kerbs, uneven pavements and narrow doorways can seem like insurmountable barriers. All our experienced skills trainers have a spinal cord injury and can understand the challenges faced. They run training sessions on everything from pushing technique, getting over obstacles and up kerbs, to back wheel balancing down slopes – all tailored to help people live the life they want.