Main content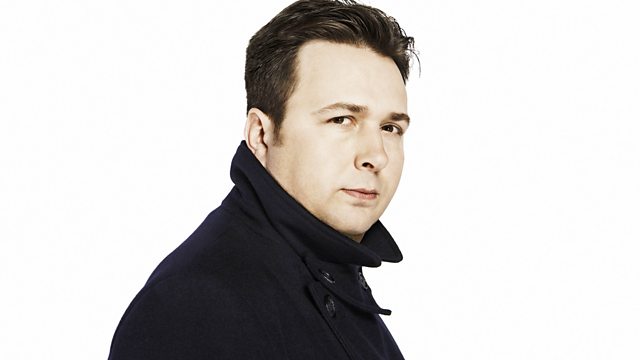 Shedcasts that go bump in the night!
A man alone armed only with records and tea. A shed. A dark night. The witching hour approaching. What could possibly go wrong?
A Halloween themed edition of the popular (ish) long running occasional (once a year) series Shedcast.
Set somewhere in west London and starring Gideon Coe.
Last on

Music Played
Johnny Eager

The Howl

Intoxica! Presents Hipster Halloween.
Trunk Records.

Claudine Clark

Walkin' Through A Cemetery

Siouxsie and the Banshees

Halloween - BBC Session 10/02/1981

Ndrangheta Allotment

Meatraffle

John Otway And Wild Willy Barrett

Beware Of The Flowers

Captain Beefheart & His Magic Band

Sweet Sweet Bulbs

The Detergents

Igor's Cellar

Haunted Halloween, Vol. 2.
Red Devil Records.

Gary "Spider" Webb

The Cave Pt.1

The Cramps

Beautiful Gardens

The Very Things

The Bushes Scream While My Daddy Prunes

The 5th Dimension

The Magic Garden

Green Telescope

Horror Asparagus Stories (Radio 1 Session, 11 Jan 1986)

Rebel Rousers

The Zombie Walk

Intoxica! Presents Hipster Halloween.
Trunk Records.

Julie Driscoll, Brian Auger & The Trinity

Season Of The Witch

Screaming Lord Sutch & The Savages

'Til The Following Night

Billy Childish And Sexton Ming

Sing Shed Sing

The Druids of Stonehenge

A Garden Where Nothing Grows

Tom Waits

What's He Building?

George Formby

Little Wooden Toolshed In The Garden

The Gaslight Troubadours

Carousel

The Residents

The Scarecrow

Intruders.
Cryptic Corporation.

Lal & Mike Waterson

The Scarecrow

Ronnie Dawson

Up Jumped The Devil (Radio 1 Session, 14 Dec 1993)

Lawnmower Deth

Satans Trampoline

Mike Vickers

Dracula A.D 1972 (Main Theme)

Vince Guaraldi

The Great Pumpkin Waltz

S. J. Hawkins

Feast Of The Mau Mau

The Bonzo Dog Band

11 Moustachioed Daughters

Bauhaus

Bela Lugosi's Dead

Boris Karloff

Don't Lose Your Head

Black Sabbath

Black Sabbath

Bing Crosby

Don't Fence Me In

Tyler, the Creator

Garden Shed (Edited) (feat. Estelle)

The Mekons

Dance And Drink

The Essex

Cemetary Stomp

Lost Legends of Surf Guitar.
Sundazed Music Inc..
Broadcast