Main content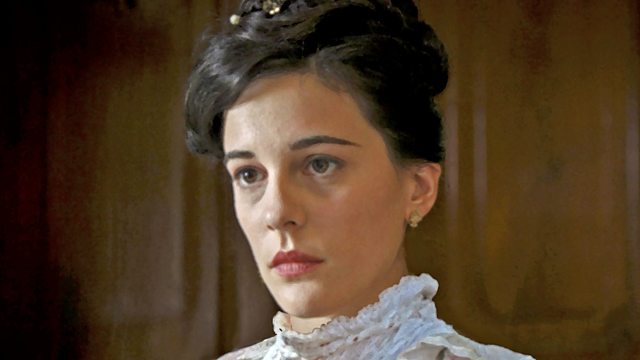 The Shadow of a Doubt
Phoebe Fox, Francesca Annis and Paul Ready star in the world premiere of a newly discovered play by Edith Wharton from 1901. Former nurse Kate Derwent carries a terrible secret.
World premiere of a newly discovered play by Edith Wharton from 1901, starring Phoebe Fox, Francesca Annis, Paul Ready, David Horovitch and Don Gilet.
Introduced by Laura Rattray, Reader in American Studies, University of Glasgow
Adapted for radio by Melissa Murray
Directed by Emma Harding
Long before she achieved fame with her novel, 'The Age of Innocence', Edith Wharton wrote a number of plays. But they were all believed lost until two academics, Laura Rattray and Mary Chinery, discovered the complete manuscript of 'The Shadow of a Doubt' in 2017. Wharton's play - which pivots on the issue of assisted suicide - was about to be staged in New York in early 1901, before the production was abandoned for unknown reasons.
Kate, a former nurse, has recently married above her class to John Derwent, whose first wife Kate had nursed following an horrific accident. But others are suspicious of Kate's social ascent. And others have knowledge that could destroy her.
Kate Derwent.....Phoebe Fox
John Derwent.....Paul Ready
Sylvia Derwent.....Rosie Boore
Lord Osterleigh.....David Horovitch
Lady Uske.....Francesca Annis
Dr Carruthers.....Don Gilet
Clodagh Nevil.....Alexandra Constantinidi
Bobby Mazaret.....Cameron Percival
Footman.....Lewis Bray
Mrs Fullerton.....Emma Handy
Last on
Melvyn Bragg and guests discuss Wharton's novels of America's Gilded Age.

Naomi Wolf nominates Edith Wharton, author of Pulitzer Prize-winning The Age of Innocence.

David Hepworth discusses his favourite Edith Wharton novel, The Custom of the Country.
Music Played
Manuel de Falla

Canciones populares Españolas: II. Seguidilla murc

Performer: Thibaut Garcia. Performer: Edgar Moreau. Music Arranger: Emilio Pujol. Music Arranger: Miguel Llobet Solés.

Leyendas.
Warner Classics.
5.
Broadcasts