Main content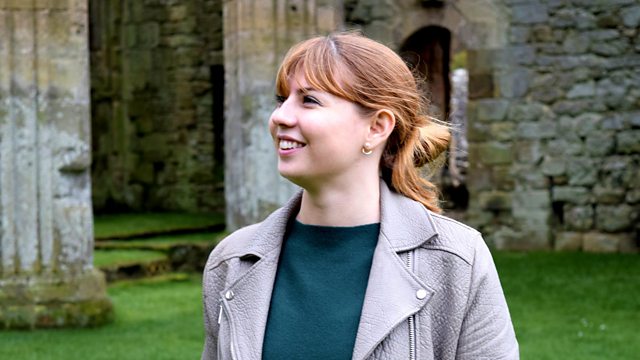 New Generation Thinkers. 1 of 2
Hetta Howes with the stories of the Passion as dreamed by medieval devouts and Eleanor Lybeck on her Great Grandfather's Gilbert and Sullivan past.
Sean Williams introduces tonight's Sunday Feature that offers twin presentations by two of this year's crop of Radio 3's New Generation Thinkers.
"Spreading her arms abroad, she cried with a loud voice as though her heart should have burst asunder, for in the city of her soul she saw verily and freshly how our Lord was crucified…" In the middle ages, the passion of Jesus Christ was a real presence in the lives of the devout. Marjery Kempe was one of many whose recorded dreams of Christ's suffering was as real as the pain of those whose suffered in daily life around her. Hetta Howes travels to Rievaulx Abbey on the path of another devout dreamer, Abbot Aelred and explores the nature of these uncannily transcendental experiences that marked many medieval lives.
And Eleanor Lybeck is on the trail of her Great Grandfather, Albert James, a comic performer with the famous D'Oyly Carte Opera company. D'Oyly Carte now has a reputation as the staid and unyielding preservers of the Gilbert and Sullivan flame maintaining for a century, unchanged, the productions that were such a success in late 19th century Britain. But through Albert's scrapbooks, notices and other documents describing his work with the touring wing of the company, a very different story emerges in which performers felt able to adapt material to the empire venues in which they found themselves, from South Africa to the furthest reaches of the UK. Eleanor gets to know the professional world inhabited by her Grandfather and, in the process, a great deal more about the man himself.
Producers Tom Alban and Simon Elmes
Last on
Broadcast

Featured in...
From prison breaks to VR dinosaurs: insights from the AHRC & BBC's scheme for academics.

Creativity, performance, debate