Main content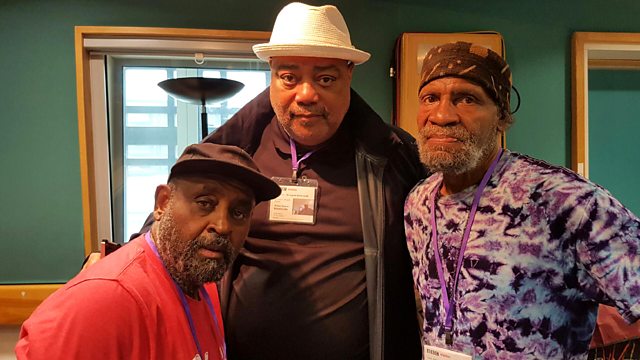 The Last Poets sit in
The Last Poets sit in for Iggy Pop as part of 6 Music's Black Power season taking you on a personal journey through the music that came out of the civil rights movement.
50 years ago this year, the founding members of the Last Poets stood together in Mount Morris park – now Marcus Garvey park – in Harlem and uttered their first poems in public. They commemorated what would have been the 43rd birthday of Malcolm X, who had been killed three years earlier. The forefathers of hip hop present their Black Power Playlist tonight on 6 Music as part of Black Power Season.
Black Power Season on 6 Music, 1Xtra and 5Live, marks 50 years since Tommie Smith and John Carlos raised their fists in the Black Power salute at the 1968 Mexico Olympics.