Main content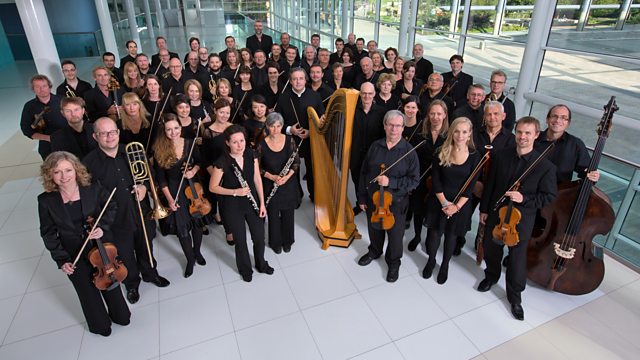 BBC Philharmonic
The BBC Philharmonic, conducted by Ludovic Morlot, in two recent pieces by Kaija Saariaho. Karen Cargill joins the orchestra for Berlioz's La mort de Cléopâtre.
Live from the Bridgewater Hall, Manchester
Presented by Martin Handley
Kaija Saariaho: Laterna Magica
Berlioz: La mort de Cléopâtre
8.15
Music Interval
Berlioz: Overture, King Lear
Kaija Saariaho: Earth's Shadows, for organ and orchestra
BBC Philharmonic
Karen Cargill (mezzo-soprano)
Jan Lehtola (organ)
Ludovic Morlot (conductor)
The BBC Philharmonic and Ludovic Morlot present two recent pieces by Finnish composer Kaija Saariaho. 'Laterna magica' takes it's name from the title of film director Ingmar Bergman's autobiography. The magic lantern was the first machine to create the illusion of a moving image; by turning the handle the individual images disappear and the eye sees continuous movement. Saariaho explains that variation of motifs at different speeds play a part in bringing this music to life too, which is also infused with a strong sense of colour and varying shades of light. Finnish organist, Jan Lehtola, joins the orchestra for 'Earth's Shadows', inspired by some lines in Shelley's ode to Keats, "The One remains, the many change and pass; Heaven's light forever shines, Earth's shadows fly;". The multi-layered and shimmering textures create a relationship between organ and orchestra that Saariaho describes as a 'fruitful and inspiring companionship'. Another orchestral colourist, Berlioz provides music inspired by characters from further back in history; Karen Cargill joins the orchestra for his overwhelming La mort de Cléopâtre, with its vivid orchestral snakebite. His graphic Overture 'King Lear' opens the second half of the programme.