Main content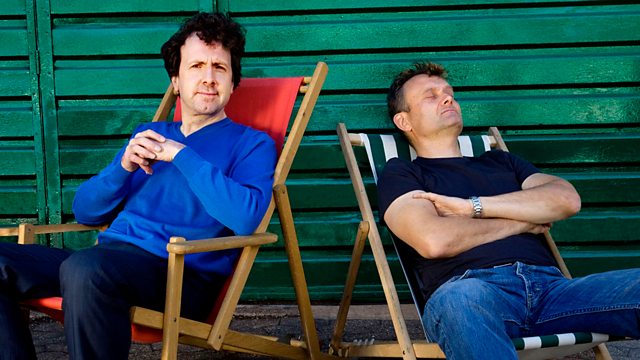 Steve Punt and Hugh Dennis present a comedic look at the week's news.
The Now Show is back for a new series! This week we tackle the latest on Brexit, Trump and the migrant caravan and perhaps the biggest story of the week -
the news that John Lewis is no longer stocking DVD players.
Kiri Pritchard-McLean looks at the recent report from the Women and Equalities Committee, Jess Robinson channels a famous Glaswegian to tackle the equal pay strikes, and Phil Wang tells us why he thinks Dyson might have relocated to Singapore.
Gemma Arrowsmith and Luke Kempner provide additional voices.
It was a BBC Studios Production.