Main content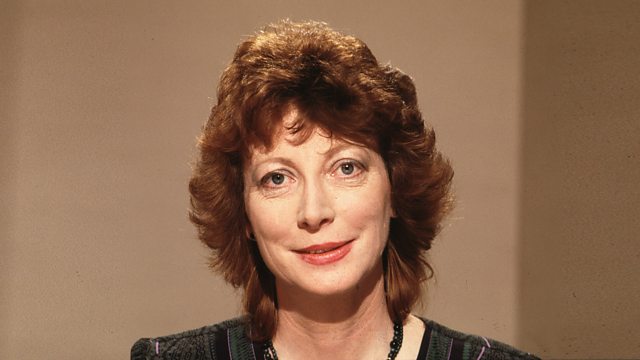 Anthea Bell OBE, Captain Michael Howard, Baroness Hollis of Heigham, Cicely Berry CBE, Tony Hiller
Matthew Bannister on translator Anthea Bell, intelligence officer Captain Michael Howard, Labour peer Baroness Hollis, voice coach Cicely Berry and songwriter Tony Hiller.
Pictured: Baroness Hollis
Matthew Bannister on
Anthea Bell who translated the works of Freud and Kafka into English - but was even better known for making Asterix the Gaul funny in his second language.
Captain Michael Howard, the intelligence officer who was part of T-Force which was set up after the second world war to seize German assets and bring them back to the UK.
Baroness Hollis, the Labour peer who campaigned for the poor and disadvantaged.
Cicely Berry, the voice coach who trained a generation of British actors.
And Tony Hiller who wrote 1,500 songs, including the Brotherhood of Man's Eurovision hit "Save Your Kisses For Me".
Interviewed guest: Oliver Kamm
Interviewed guest: Aubyn Howard
Interviewed guest: Major John Bendit
Interviewed guest: Julia Langdon
Interviewed guest: Michael Quinn
Producer: Neil George
Archive clips from: The Verb, Radio 3 08/05/2004; Open Book. Radio 4 14/07/2002; Front Row, Radio 4 14/05/2004; Open Book, Radio 4 04/09/2008; Woman's Hour, Radio 4 18/07/2003; Victoria Derbyshire, BBC One 27/10/2015; Money Box, Radio 4 13/09/2015; The Week in Westminster, Radio 4 26/01/2013; Newsnight, BBC Two 26/10/2015; The Vox Project, Radio 4 04/01/2010; Night Waves, Radio 3 05/06/2006; Working Shakespeare: The Muscularity of Language, The Working Arts; Miss Moneypenny's Meter, Radio 4 07/09/2006.
Anthea Bell OBE
Born 10 May 1936; died 18 October 2018, aged 82.
Last Word spoke to her son Oliver Kamm.
Captain Michael Howard
Born 26 May 1926; died 16 August 2018, aged 92.
Last Word spoke to his son Aubyn Howard, and Major John Bendit, who also served in the T-Force.
Baroness Hollis of Heigham
Born 24 May 1941; died 13 October 2018, aged 77.
Last Word spoke to writer and broadcaster Julia Langdon.
Cicely Berry CBE
Born 17 May 1926; died 15 October 2018, aged 92.
Last Word spoke to Michael Quinn, music and theatre journalist for The Stage.
Tony Hiller
Born 30 July 1927; died 26 August 2018, aged 91.