Main content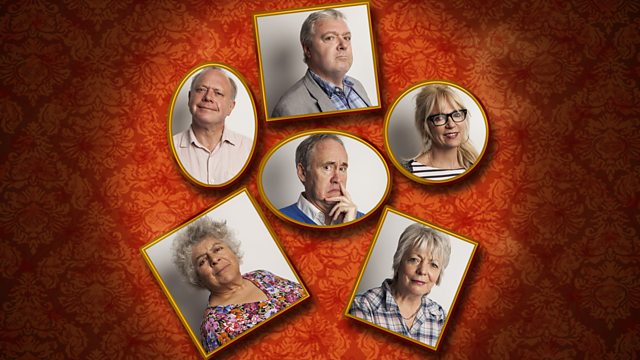 When a cottage on the Sizzlinghurst estate becomes vacant, everyone wants it. But Vera is not in the mood to make a decision.
Vera is still very angry with Ginny and Lionel for creating havoc at Sizzlinghurst while she and Henry were in the USA. Henry notices that some of the silver is missing and suspects the Goslings.
Nutwood Cottage, a pretty cottage on the estate. has become vacant and everyone wants it - the Goslings especially and, in a surprise reappearance, Venus whose excuse is that it would be the perfect location for her to nurse her husband in his "last weeks of life".
Meanwhile Ginny is desperate to get back into Vera's good books and she and Lionel visit Scratchey and Barrington to house hunt for a weekend cottage. The hunt proves fruitless but inspires a fabulous idea.
Cast:
VERA SACKCLOTH-VEST................................MIRIAM MARGOLYES
HENRY MICKLETON........................................JONATHAN COY
MRS GOSLING...................................................ALISON STEADMAN
GINNY FOX........................................................ALISON STEADMAN
LIONEL FOX.......................................................NIGEL PLANER
GOSLING.............................................................NIGEL PLANER
VENUS TRADUCES...........................................MORWENNA BANKS
LYTTON SCRATCHEY......................................NIGEL PLANER
BARRINGTON.....................................................MORWENNA BANKS
RAYMOND..........................................................MORWENNA BANKS
A Little Brother production for BBC Radio 4