Main content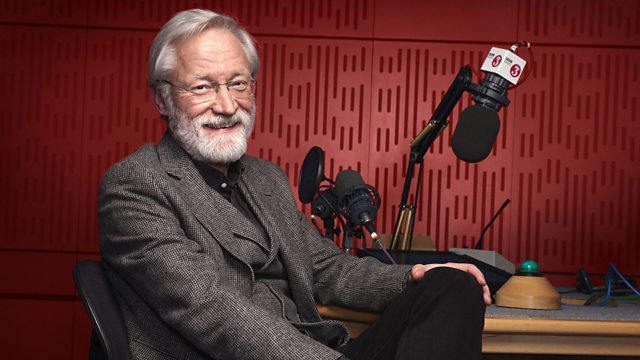 Pejacevic and the literary elite
Donald Macleod delves into the literary world associated with Dora Pejacevic
Donald Macleod delves into the literary world associated with Dora Pejacevic
In Composer of the Week, Donald Macleod introduces a first for the series in its history of over seventy years, the Croatian Countess Dora Pejacevic. The life of Pejacevic has been fictionalised into film, and also told in a romanticised biography. In this week of programmes, Donald is joined by Professor Koraljka Koss and Professor Iskra Iveljic, to explore the known facts about the life and music of this Countess and her family. Although Pejacevic was born into one of the most influential aristocratic families in Croatia, she became rather critical of her own class in later life. Through her position she did have the opportunity to study in Germany with noted music teachers of the day, and met and collaborated with some of the literary giants of the early twentieth century. Upon her death at the age of only 37, she left a catalogue of over one hundred compositions displaying a unique voice now largely forgotten.
Dora Pejacevic through her aristocratic connections, had the opportunity to mix with a number of the literary giants of her day. Through occasions organised by her good friend Countess Sidonia Nadherny von Borutin, she socialised with the likes of the Austrian writer and journalist Karl Kraus. Pejacevic set a number of writings by Kraus to music, including her work Verwandlung. It was Arnold Schoenberg who praised this work when he saw the score, but added his reservations that it was by a woman composer.
Another Bohemian-Austrian poet Pejacevic set to music, was Rainer Maria Rilke. Composer and poet only met once or twice, for Rilke was something of a recluse. Countess Sidonie also asked Rilke to look for a good opera subject for Dora to compose, but this didn't come to anything. Later in Pejacevic's life, another literary giant she set to music was Nietzsche. Dora was widely read, from the great classics and philosophy, to more revolutionary writings and works calling for women's equality.
Blumenleben, Op 19 No 3 (Maiglockchen)
Blumenleben, Op 19 No 7 (Lilien)
Natasa Veljkovic, piano
Verwandlung, Op 37
Ingeborg Danz, alto
Peter Stein, violin
Cord Garben, piano
Symphony in F sharp minor, Op 41 (Andante sostenuto)
The German State Philharmonic Orchestra of the Rhineland-Palatinate
Ari Rasilainen, conductor
Madchengestalten, Op 42 No 2 (Viel Fahren sind auf den Flussen)
Madchengestalten, Op 42 No 4 (Ich war ein Kind und traumte viel)
Ingeborg Danz, alto
Cord Garben, piano
Drei Gesange, Op 53
Ingeborg Danz, alto
Cord Garben, piano
Piano Quintet in B minor, Op 40 (Poco sostenuto)
Oliver Triendl, piano
Quatuor Sine Nomine
Produced by Luke Whitlock for BBC Wales