Main content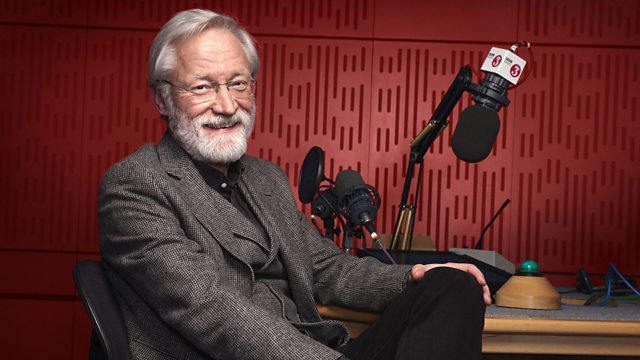 Pejacevic's first Croatian Piano Concerto
Donald Macleod surveys a series of Croatian firsts by Dora Pejacevic
Donald Macleod surveys a series of Croatian firsts by Dora Pejacevic
In Composer of the Week, Donald Macleod introduces a first for the series in its history of over seventy years, the Croatian Countess Dora Pejacevic. The life of Pejacevic has been fictionalised into film, and also told in a romanticised biography. In this week of programmes, Donald is joined by Professor Koraljka Koss and Professor Iskra Iveljic, to explore the known facts about the life and music of this Countess and her family. Although Pejacevic was born into one of the most influential aristocratic families in Croatia, she became rather critical of her own class in later life. Through her position she did have the opportunity to study in Germany with noted music teachers of the day, and met and collaborated with some of the literary giants of the early twentieth century. Upon her death at the age of only 37, she left a catalogue of over one hundred compositions displaying a unique voice now largely forgotten.
Dora Pejacevic was born in Budapest in 1885. Her musical legacy of nearly sixty opus numbers, can also claim a quantity of Croatian firsts. There are a number of sources which claim that her Symphony in F sharp minor, was the first symphony ever to be composed in Croatia. This is in fact not true, however it can be considered the first Croatian Symphony in the modern style of the Twentieth Century. When it was first premiered in Vienna in 1918, the conductor at the last minute chose only to perform two of the four movements. The full premiere had to wait two years, which took place in Dresden. After hearing the symphony, one critic compared the sound-world of Pejacevic to that of Tchaikovsky.
Another Croatian first Pejacvic can boast without contradiction, is that she composed the first ever Croatian Piano Concerto. This was the beginning of her ventures into writing for the orchestra, and it was combined with her own instrument, the piano. The work was premiered during World War One, in 1916, and the critics at the time thought it was something of a sensation. The premiere marked the start of Dora's career as a composer.
Romance, Op 22
Andrej Bielow, violin
Oliver Triendl, piano
Symphony in F sharp minor, Op 41 (Scherzo)
The German State Philharmonic Orchestra of the Rhineland-Palatinate
Ari Rasilainen, conductor
Zwei Nocturnes, Op 50 No 2
Natasa Veljkovic, piano
Piano Concerto in G minor, Op 33
Oliver Triendl, piano
Brandenburg State Orchestra of Frankfurt
Howard Griffiths, conductor
Zwei Lieder, Op 27 No 1 (I creep along my way)
Ingeborg Danz, alto
Cord Garben, piano
Produced by Luke Whitlock for BBC Wales