Main content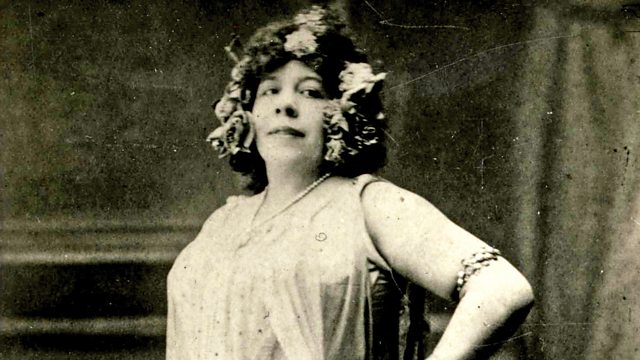 Hidden Voices and Blue Force Fields
Sarah Connolly, an autumn playlist by Scarlett Thomas, and Hidden Voices: the Aldridge sisters
Dame Sarah Connolly reveals the 'Doctor Who forcefield' method of dealing with nerves on performance days, talks to Sara Mohr-Pietsch about her passion for music education, and describes the experience of being invited to sing in Wagner's Ring Cycle at the famous Bayreuth Festival.
The first black singer at Bayreuth was Grace Bumbry in the 1960s, but it could have been a different story. Celebrating Black History Month, and continuing Music Matters' series of Hidden Voices, Sara profiles the 1860s-born Aldridge sisters. Daughters of the 19th-century African-American Shakespearean actor Ira Aldridge, Amanda was a singer, composer and teacher whose students included Paul Robeson and Marian Anderson, and Luranah, also a singer, narrowly missed out on a career-changing appearance at Wagner's festival in the 1890s. With the music writer Alex Ross and author Louise Hare.
The author Scarlett Thomas shares her playlist for autumn, with music from Schubert to Keith Jarrett via Tom Waits and Beethoven. And Sara is in Ipswich to meet Byron Scullin and Hannah Fox, creators of Clarion Call, an outdoor sonic artwork broadcasting the voices of women and girls as part of the SPILL Festival's commemoration of the First World War centenary.
Scarlett Thomas's autumn playlist:
Schubert - Sonata in C minor D.958, 4th movement: Allegro
Tom Waits - Tango Till They're Sore (from the album 'Rain Dogs')
Verdi - Aria 'Parigi, o cara' (from La Traviata)
Sharron Kraus - All Hallows (from the album 'Right Wantonly A​-​Mumming')
Beethoven - Symphony No.7 in A major, Op.92, 2nd movement: Allegretto
Bob Dylan - Blue Moon (from the album 'Self Portrait')
Keith Jarrett Trio - Autumn Leaves (live recording from the album 'Up For It')
Last on
Broadcasts