Main content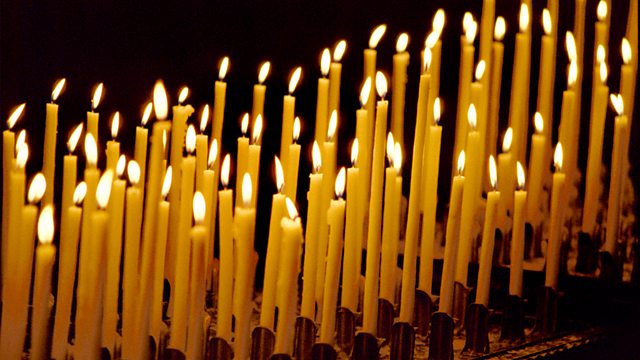 24/10/2018
Reflection and prayer with writer and broadcaster The Rev Dr Johnston McKay.
Script
Good morning.
William Neil was a Scot who was born in Ayrshire.  In his poem "Autumn Light" he sees the autumn afternoon sun make the white horses on the water gleam as if gold; and hears the wind "sighing down red and saffron leaves" across the moor.  And though he senses being surrounded by distance and peace,
"These sights ... I came here for." [Copyright material]
It's about the sense of discontent and dissatisfaction and disconnection we all experience from time to time: when our visions aren't fulfilled, our hopes unrealised or our expectations sometimes dashed.  The times when in William Neil's words "I do not find what I came here for".  
But if what we are all here for….the visions, the hopes, the expectations….are all centred on ourselves, then frustration can lead to a kind of self-destructiveness.  If instead they've been for the good and the wellbeing of others through a commitment to justice and peace, then there is a divinely inspired discontent which is always creative.
What's the difference between our discontent and God's?  The difference is one we overcome whenever our discontent is for others and not for ourselves, because divine discontent bridged the gap between heaven and earth for us and for our salvation, as the Prayer Book puts it.
For all of us.  And for the Kingdom of God which is not a Kingdom for God but for us.  Which is why the man from Nazareth said "Seek first the Kingdom of God, and everything else, everything else you need will be given you." 
Help us, good Lord, to live and work and act for you.  Amen.