Main content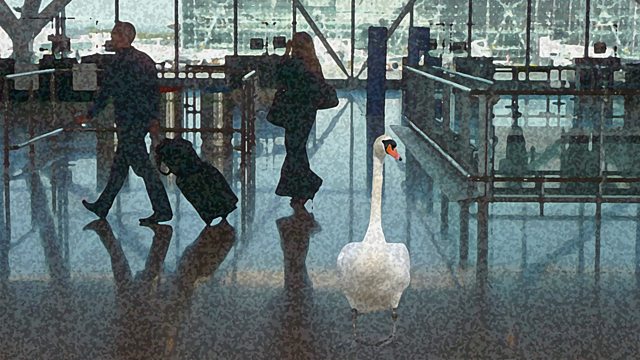 Swans
Swans by Eoin McNamee tells the story of a race against time to locate a young child who is being smuggled through Dublin Airport. But is it an inside job?
'Swans' by Eoin McNamee centres on a child being smuggled in through Dublin airport. As Interpol and the local police try to trace the child, they have a very limited window – they have to find him before he's smuggled through the airside by Ground Crew. After that, he'll simply disappear. The smuggling operation is dependent on the collaboration of someone with access and possibly even someone who works at the airport.
Starring Lolita Chakribarti and Aaron McCusker, this play highlights the very real problem that is people smuggling and is told alongside one of Ireland's most traditional myths 'The Children of Lir'.
Anjali Aziz ..... Suzie Seweify
Anna ..... Hilary Rose
Child ..... James Dale
Dan Shanahan ..... Aaron McCusker
Deirdre ..... Phoebe Henry
Du Vassel ..... Richard Croxford
Eva ..... Tina Kellegher
Fiona ..... Clare Dunne
Savita Aziz ..... Lolita Chakrabarti
Writer ..... Eoin McNamee
Producer ..... Celia De Wolff