Main content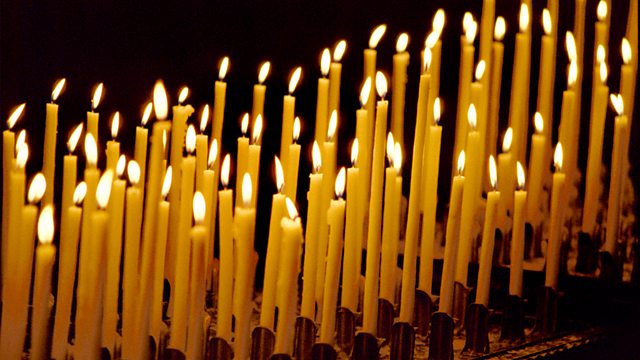 26/10/2018
Reflection and prayer with writer and broadcaster The Rev Dr Johnston McKay.
Script
Good morning.
The English poet Thomas Hood once wrote about this time of year:
"I saw old Autumn in the misty morn,
Stand shadowless like Silence, listening to silence"
Someone I knew only slightly, but who had a big influence on me, died quite recently.  He contributed regularly to broadcasts like this one and in fact became Head of Religious Broadcasting for the BBC.  His name was Colin Morris, and in one of the books which I turn to again and again – maybe strangely for a broadcaster who was a brilliant wordsmith, he says some powerful things about silence. 
The nineteenth century clergyman and wit, Sidney Smith, once said of the writer and Politician Thomas Macaulay: "He has occasional flashes of silence which make his conversation perfectly delightful."
I once heard on the radio about a rather unkind epitaph on a gravestone:
"Here lies as silent clay
Miss Arabella Young,
Who on the 21st of May …
… began to hold her tongue."
We can only guess the story behind that!
One of the great religious journalists of my time was Gerald Priestland, who was the BBC's Religious Affairs Correspondent.  He was including the General Assembly of the Church of Scotland in a series of programmes he was making about the annual meetings or assemblies or synods of the various churches.  And he told me that most of all he had wanted to make a programme about the annual meeting of the Society of Friends, the Quakers, to which he belonged.   But the Quaker authorities  declined to take part because they knew he would have to edit out the silences which are an essential part of a Quaker meeting.
Loving God, help us to remember the wise man who told us always to preach the Gospel, and only if necessary to use words.  Amen.