Main content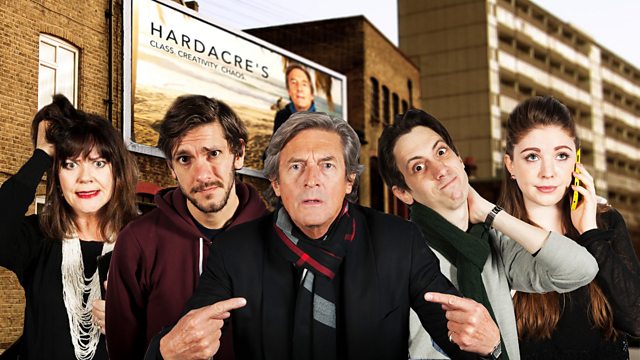 Nigel Havers, Mathew Baynton, Josie Lawrence, and Frances Barber star. Teddy begins obsessively reading a series of thrillers while Hardacre gets a visit from an old friend.
Work at Hardacre's advertising agency is brought to a standstill when Teddy (Rasmus Hardiker) becomes obsessed with a series of literary thrillers – the continuing adventures of John Soldier in titles such as Kill And Let Die and The Deathman Cometh.
Soon he has Joe (Mathew Baynton) and Amanda (Josie Lawrence) hooked on them as well, and all work is put on hold as the team obsess over the most exciting books they've ever read.
Meanwhile, Hardacre (Nigel Havers) receives a visit from an old flame (guest star Frances Barber), and finds himself caught in a battle for her affections with a wholly unexpected opponent.
Cast:
Hardacre...............................Nigel Havers
Joe...........................................Mathew Baynton
Amanda.................................Josie Lawrence
Teddy.....................................Rasmus Hardiker
Laura......................................Olivia Nixon
Laurie Patterson.................Frances Barber
Book Launch Host.............Edward Rowett
An Absolutely production for BBC Radio 4