Main content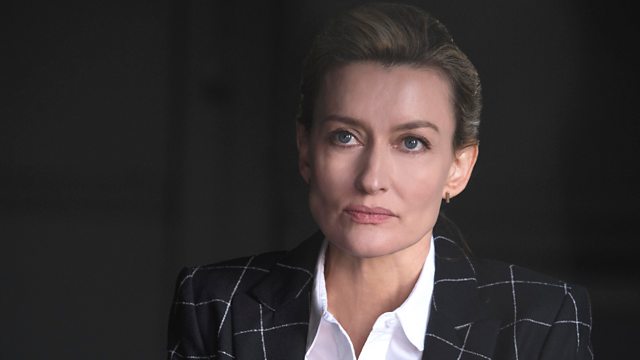 Natascha McElhone in The First, Teenaged girls in India, Stacey Tang, Edith Eger
Actor Natascha McElhone in The First, new research on teenaged girls in India, Power List Number 5: Stacey Tang and psychologist and author Edith Eger.
Natascha McElhone is a British actress who's been in The Truman Show, Designated Survivor and Californication. Now she's in a new drama which is about going to Mars. It's called The First. She plays a visionary aerospace magnate who's strong and independent. She's been on Woman's Hour before, after her husband died very unexpectedly ten years ago. She was pregnant and had two young boys. Natascha returns to Woman's Hour to talk about her new drama venture and her life now.
A new survey of 74,000 teenage girls in India has found that half of Indian girls are underweight and one in two have anaemia. However, the incidence doesn't vary based on wealth or where she lives. Some of the findings are positive though: more girls have access to clean water than ever before, many have telephones at home and a high percentage of teenage girls are in education. The Naandi Foundation (an Indian charity which works to tackle poverty) is releasing their findings today. Tina Daheley speaks to Rohini Mukherjee from the Naandi Foundation and Suhani Jolata, founder and CEO of Myna Mahila Foundation.
The Woman's Hour Power List 2018 celebrates the women having an impact on the music we're listening to now. Number five on the list, Stacey Tang is the Managing Director of RCA UK and is certainly doing that: in 2017 alone she oversaw six number one albums, and sits in the Digital Futures Council. She joins Tina to discuss her career.
At the age of 16 Edith Eger was sent to Auschwitz with her parents and sister. Her parents were executed on arrival, but her bond with her sister sustained her. Harrowed by trauma and survivor's guilt once released, she went on train as a psychologist, a role she still nurtures to this day in her early nineties. Edith talks to Tina about her life, her internationally bestselling book "The Choice", and the very special lesson she has learned about how to not only survive, but to thrive.
Presenter: Tina Daheley
Producer: Kirsty Starkey
Interviewed Guest: Natascha McElhone
Interviewed Guest: Rohini Mukherjee
Interviewed Guest: Suhani Jolata
Interviewed Guest: Stacey Tang
Interviewed Guest: Edith Eger
Clips