Main content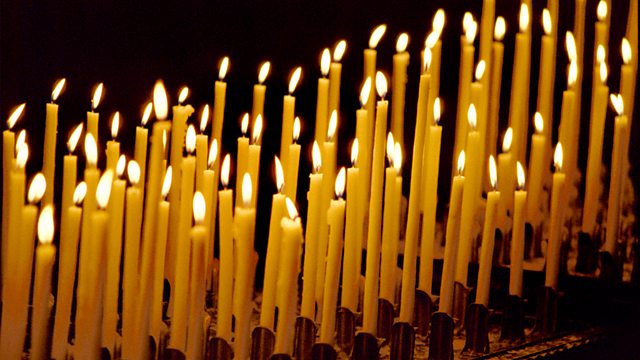 23/10/2018
Reflection and prayer with writer and broadcaster The Rev Dr Johnston McKay.
Script
Good morning.

The most remarkable person I ever met was called Geoffrey Dutton.  He was a Professor of Biochemistry.  He swam Scotland's rivers and lochs and climbed its mountains.  He enjoyed wild-water snorkel swimming.  He converted several acres of bare, bleak Perthshire hill into a great forest.   And he created a walled garden of eight acres out of Perthshire rock, river, peat and pine.  And he wrote poetry.  One of his poems is called "Death in October" and it begins like this:
"Good to go off in colours ... 
Anything is better than flat worn-out green." [Copyright material]
He's not just writing about the riot of autumn colours, staggering though they are on a sunlit October evening, especially in the part of North Ayrshire where I live.  I have to concentrate very hard on driving to avoid the danger of paying too much attention to the brilliance of the trees.    Dutton was writing about how much more fulfilling it is to live life boldly and maybe even riskily than it is to settle for the comfortable and the conventional and the unchallenging second rate.   Geoffrey Dutton would have agreed with the Welsh poet R S Thomas that "the one sin is to call a green leaf grey".
Enthusiasm is preferable to caution, depth of experience outweighs superficial feelings, commitment is more satisfying than apathy, love outlasts sentimentality, generosity is better than prudence.  It's the difference between living and partly living.
Show us, good Lord, how to embrace faith which is risky, and hope which is dangerous, and love which is demanding.  Amen.