Main content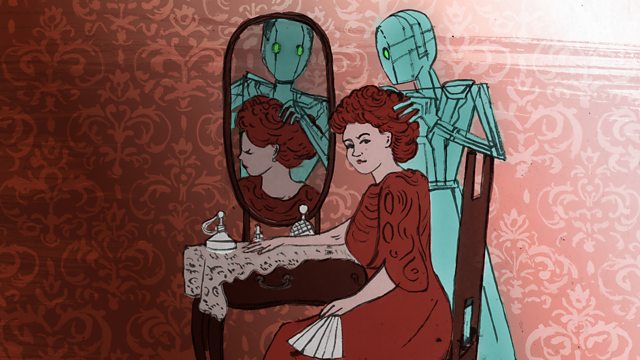 Subservience
Aleks Krotoski finds out if how we treat our subservient robots impacts how we treat one another.
Digital Assistant bots are becoming ever more common - Alexa playing music on your countertop, Siri taking notes on your phone, a little voice bubbling out of your watch to rattle off the things you almost forgot you needed to buy during the big weekend shop. They are useful little servants
But, barking orders at something that talks back, something that seems a little bit human but totally subservient… it can be a little uncomfortable. As with any new invention, domestic robots illuminate issues within human society that we may not have noticed before. Are we projecting old social norms of hierarchy and gender onto this new technology, and if we are, does how we choose to design and treat our subservient machines, impact how we treat our fellow humans?
Last on
Patrick Allitt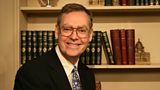 Patrick Allitt was born and raised in Mickleover, Derbyshire.  He was an undergraduate at Oxford, a graduate student at the University of California, Berkeley, and has taught history at Emory University in Atlanta, Georgia, since 1988.  He is the author of seven books and the presenter of ten recorded lecture series with The Great Courses, one of which is a study of Victorian Britain. 
Cheryl Platz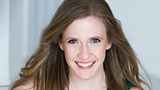 Cheryl Platz
i
s an internationally renowned interaction designer, design educator, writer, and futurist. She's best known for her work on cutting-edge products including Amazon's Alexa, the Echo Look, Cortana, the Sims family of games, and Microsoft's Azure platform. Ms. Platz now shares her extensive experience in designing for emerging technology as the owner and Principal Designer at
Ideaplatz
, a design education and consulting firm.
Joanna J. Bryson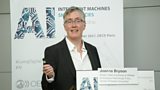 Joanna J. Bryson is a transdisciplinary researcher on the structure and dynamics of human- and animal-like intelligence. Her research covering topics from artificial intelligence, through autonomy and robot ethics, and on to human cooperation has appeared in venues ranging from a reddit to Science.  She holds degrees in Psychology from Chicago and Edinburgh, and Artificial Intelligence from Edinburgh and MIT. She has additional professional research experience from Princeton, Oxford, Harvard, and LEGO, and technical experience in Chicago's financial industry, and international management consultancy. Bryson is presently a Reader (associate professor) at the University of Bath.
Kathleen Richardson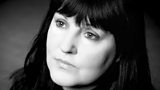 Kathleen Richardson is Professor of Ethics and Culture of Robots and AI at De Montfort University, Leicester. She studied social anthropology at Cambridge University where she studied the making of social robots at MIT. Her work examines what it means to be human in the age of robots and AI and can machines replace intimate human relationships. Kathleen is author of two books: An Anthropology of Robots and AI: Annihilation Anxiety and Machines (2015) and Challenging Sociality: An Anthropology of Robots, Autism, and Attachment (2018). In 2015 she founded the Campaign Against Sex Robots warning against the normalisation of the idea that women could be replaced with 'sex-machines' as intimate others. She is working on her third manuscript: Sex Robots: The End of Love (due in 2019).
Rachel Withers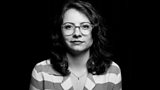 Broadcasts