Main content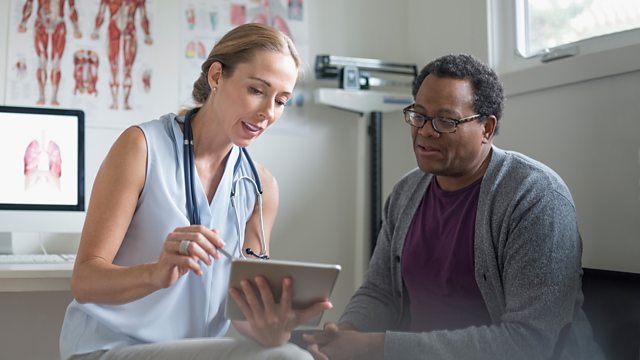 GP shortage, The loneliness of prisoners' partners, Booming beauty
The recruitment drive for GPs that's going backwards. The loneliness caused when a partner is sent to prison. Looking great online - how social media has driven up sales of make-up
It's three years since the government promised to fix the shortage of family doctors by recruiting an extra 5,000 of them in England by 2020. But with just two years to go, there's little sign of progress. You and Yours has seen official figures that show there are now the equivalent of around 1,400 fewer full time GPs in England than when that promise was made. Many GPs choose to work part-time, others have retired early and the recruitment drive hasn't been able to keep up with the numbers leaving. For doctors it's meant a swelling workload and for many patients it's become difficult to quickly get an appointment. We examine what the government can do to reverse the trend and recruit more family doctors.
Recently on Call You & Yours we invited listeners to share their stories of loneliness. We got hundreds of calls and people are still getting in touch to break their silence about feeling lonely. Today we hear from a woman whose loneliness began with a crime. In 2016, shortly after her parents died, her partner was convicted of a brutal, drug-related murder. She's been sharing with us the ways in which this has led to loneliness, shame and isolation.
This has been a grim year on the UK high street with stories of shops closing, shrinking consumer confidence and tightening household budgets. But one area is still looking as luscious and glossy as ever - health and beauty. Last year the UK's skincare and cosmetics market was worth £7 billion, that's up 20 per cent since 2011. We've been investigating the beauty industry and found that much of that growth is down to the "Instagram generation" who are buying far more make-up than their parents or grandparents.
Producer: Jonathan Hallewell
Presenter: Winifred Robinson
Last on

Broadcast