Main content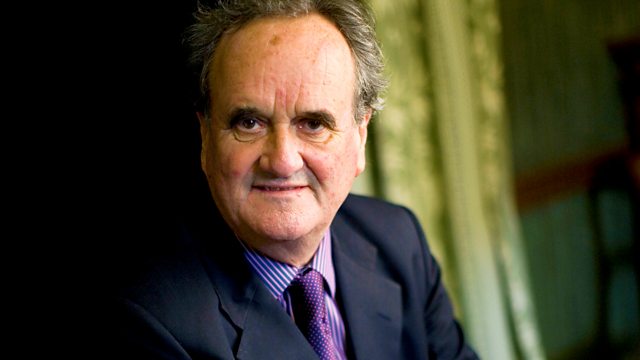 Why Worry?
Mark Tully asks if anxiety serves a purpose, taking advice from Bertrand Russell, Carol Ann Duffy, Monty Python and Winnie the Pooh, among others.
Bertrand Russell and Winnie the Pooh, among others, help Mark Tully decide if we should try to stop worrying, or if anxiety serves a purpose.
Mark draws from the words of the 20th century Indian spiritual master, Avatar Meher Baba: "There are few things in the mind which eat up so much energy as worry…..It substantially curtails the joy and fullness of life;" and from the thoughts of the Buddha, who describes two arrows: the first of which pierces us and causes pain; and the second – the arrow of worry or anger – which magnifies the pain ten times if we allow it to strike.
Yet still we go on worrying even when there's very little to worry about: sentiments expressed in poetry from Kathryn Simmonds, and music by Leonard Bernstein.
So why do we worry, and how do we stop doing so - especially when laying traps for Heffalumps?
Readers: Claire Benedict and Lloyd Peters
Presenter: Mark Tully
Producer: Adam Fowler
A 7Digital production for BBC Radio 4.
Readings
Title: The Conquest of Happiness Author: Bertrand RussellPublished by: Allen & Unwin Ltd.  (December 1961) 
Title: The House at Pooh Corner  Author: AA Milne Published: Methuen (1926)
Title: DebtAuthor: Carol Ann DuffyFound in: Collected PoemsPublished by: Picador UK (2015)
 Title: Status Anxiety Author: Alain de Botton Published by: Hamish Hamilton
Title: The Woman Who Worries Herself to Death Found in: Sunday at the skin LaundretteAuthor: Kathryn SimmondsPublished: Seren (2008) 
Title: In Acceptance Lies PeaceFound in: Circles of stillness Edited by: Hilary WakemanAuthor: Brother RamonPublished: Darton Longman and Todd (2002) Acknowledgment: Julian Meetings Magazine