Main content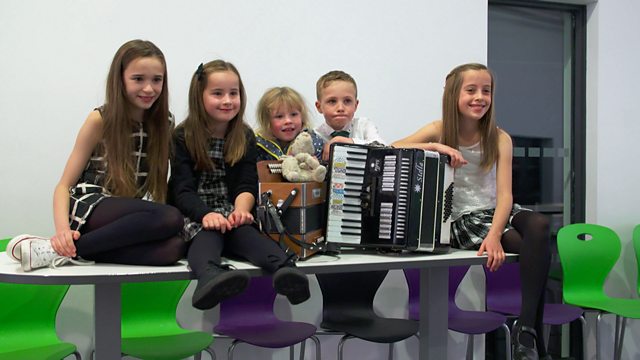 Sreath a chaidh a' filolmadh thairis air bliadhna ann a sgìre Thròndairnis. Life through the seasons on the island of Skye in the Trotternish peninsula.
Anns an coigeamh prògram, tha Clann Thròndairnis agus Buidheann Dràma Chille Mhoire a' dèanamh air a Mhòd, tha Iain Dòmhnallach a' cur air adhart farpais choin-chaorach ann a Stafainn agus tha'n taigh-tasgaidh dìneasar aig Dugie Ross trang le luchd-turais às gach ceàrnaidh.
In this episode, Dugie Ross's dinosaur museum is busy, the sheepdog trials are held in Staffin and it's Mod time for young musicians Clann Thròndairnis and the Kilmuir Drama Group.