Main content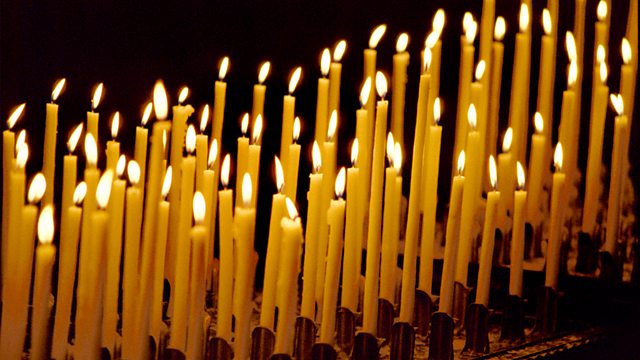 20/10/2018
Reflection and prayer with writer and broadcaster The Rev Dr Johnston McKay.
Script
Good morning.  It's Autumn. 
The great Scottish churchman George Macleod, who founded the Iona Community, began a famous prayer like this:
"Almighty God, Creator:
The morning is yours, rising into fullness.
The summer is yours, dipping into autumn."
Autumn is just the season which summer dips into.
It's interesting that the word "autumn" doesn't appear in the Bible: not even once.
Hymn books have hymns for winter and spring and summer: but hardly any for autumn - it's the poor relation of the seasons in religious texts.
Norman McCaig was a wonderfully sharp poet. When he was once asked how long it took him to write a poem, he used to drawl: "Oh about two cigarettes"
He lived in Edinburgh but spent each summer in the area of Assynt in Sutherland. 
In his poem about autumn he wrote:
"… all the leaves want to go ... the proletariat of mud".[Copyright material]
The poem isn't just about autumn, of course.
It's about the meaning of kingly robes, the kind of achievements we aim for,
suggesting the comfort and security we crave
and the glamour we sometimes covet.
But all in the end amount to very little,
and those who are wise know that
true value lies in our willingness to muck in with each other as equals.
Which is why a man from Nazareth talked about not storing up treasure for ourselves on earth.
We pray, loving God, that instead, we will store up for ourselves treasures in heaven, where moth and rust do not destroy, and where thieves do not break in and steal.  For where our treasure is, there will our hearts be also.  Amen.