Main content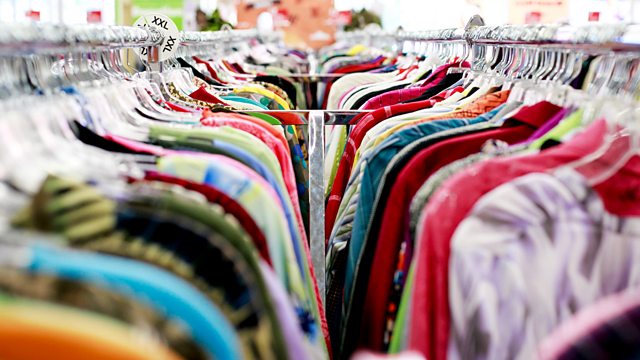 Electric cars, TK Maxx, Help to buy
At a time when other retailers are struggling, TK Maxx is opening new stores. What's so different about their 'off price' model?
A group of MPs has criticised government attempts to encourage electric vehicle sales. The Business Energy and Industrial Strategy Select Committee has recommended bringing forward a ban on the sale of new petrol and diesel vehicles to 2032. The current government target is 2040. The Committee also criticised a decision to cut the subsidy available for new electric car purchases, and warned that the provision of electric charging points is the biggest barrier to consumer confidence in electric cars.
It's been the toughest year on the high street since the 2008 recession. TK Maxx however is opening stores - 23 so far this year. Their model is called 'off retail', selling stock that other retailers and designers couldn't sell at reduced prices. They also have a homewear brand called HomeSense. We speak to TK Maxx Group Director about how they source their stock, and their expansion plans.
There is speculation that the government's Help to Buy housing policy will see some changes in the Autumn Budget. Help to Buy offers homeowners a loan of up to 40% of the purchase price of a new-build house, interest free for the first five years. It's resulted in the purchase of 170,000 properties, but critics say that it should only be used by first-time buyers and that the purchase price should be capped to ensure it's helping those on low incomes. New data suggests that those using the Help to Buy scheme may be paying more for their homes. Research by ReallyMoving.com found an average price difference of 8% between new build homes purchased with Help to Buy support, and new builds purchased without. The research was based on 250,000 purchases. We look ahead to what changes the government might make to the scheme.
Presented by Peter White.
Produced by Beatrice Pickup.