Main content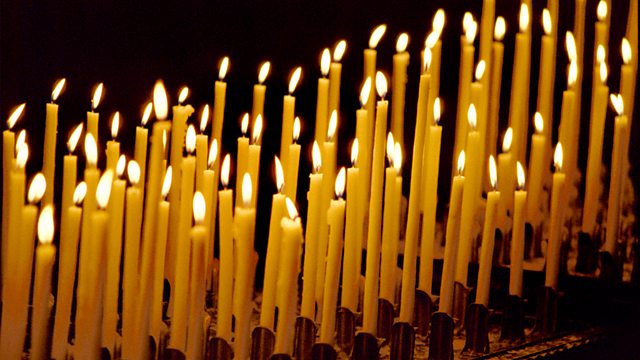 19/10/2018
A spiritual comment and prayer to begin the day with Mark Dowd, freelance writer and broadcaster
script
Good Morning. It's perhaps one of the most heard mantras from parent to child: "Don't Interrupt!"  Interruptions are generally not welcome: they are the enemy of smooth routine and predictability and we don't half get vexed when something plays havoc with our carefully laid out plans, when something disturbs our precious sense of control. Routine gives us a sense of order and surprise is its biggest enemy.

It's hard to find in the Bible either in the Old or New Testament, anything that extols the virtues of the dull pleasing joy of daily routine. Instead, whether it's Jonah and that whale en route to Nineveh, Moses and that Burning Bush or Jesus' demand to his apostles that they leave their families to follow him in ministry – disruption appears to be God's chosen method of disclosure. The German theologian and anti Nazi dissident, Dietrich Bonhoeffer, who paid with his life for his opposition to the Third Reich, talked in his writing of "holy interruption."     "We must be ready to allow ourselves to be interrupted by God," he says. " God will be constantly crossing our paths and canceling our plans by sending us people with claims and petitions."

Of course, some major milestones in life: bereavement, separation, even the trauma of changing jobs, can in the immediacy of the moment be experienced as total negativity, as pain and darkness. But how many times, with hindsight, have these dark moments turned out to be times when we stand back, when we see our lives in a new light?
Dear God, crises are times in life when cracks appear through which your Spirit can pour. Let us not be afraid of but embrace interruption and give us the grace to chart the way ahead with faith. Amen.