Main content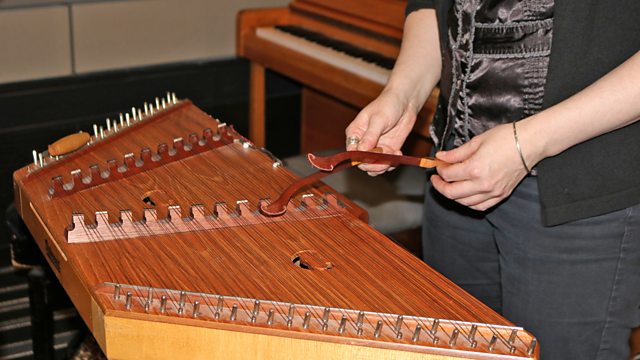 Into The Forest
The Verb explores the forest as metaphor with Terry Deary and Pascale Petit
The Verb heads into the forest as part of Radio 3's season exploring the enchantment, escape and magical danger of forests.
We explore the forest as metaphor with Terry Deary, Pascale Petit, with music and poetry from Claire Trévien and Kate Arnold, and Jack Bernhardt reminds us why teenagers should never go into the woods in horror films...
Presenter: Ian McMillan
Producer: Faith Lawrence
Last on
Jack Bernhardt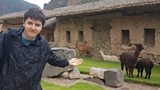 Comedy writer and columnist Jack Bernhardt parodies the use of forests in American slasher movies, as he asks what they are meant to symbolise in a new commission for The Verb called 'The Opening Scene of Every Single Slasher Movie Set in the Forest Ever'. Why is every detail of a forest, even a duck's quack, portrayed as spooky in such films?
Kate Arnold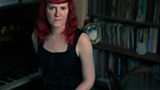 Kate Arnold is the frontwoman of the UK's leading dulcimer band, 'Fear of the Forest'. She has also coined a special genre - 'dulcimer-core'. Kate explains how her background in Medieval French literature influences the music she makes ( especially the writing of Marie De France), and performs 'Fairy Tale Ending', which explores what it means to be rescued from the forest.
Claire Trevien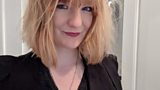 Kate Arnold's performance includes new poetry by Claire Trévien, who grew up in Brittany. Claire's poem is inspired by the idea of rescue in Kate Arnold's song 'Fairy Tale Ending' and by the names of Breton trees. In this newly commissioned work, Claire imagines a forest as a 'flooding' and plays with the Ogham alphabet – said to have been used by Druids – which has its roots in tree species. Claire's 2016  collection,  Astéronymes  is published by Penned in the Margins 
Pascale Petit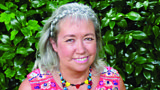 The Amazon rainforest is a place of conflict and healing in Pascale Petit's collection 'Mama Amazonica' (Bloodaxe). The metaphor of the rainforest is used by Pascale to explore what it means to be mentally ill, and what it means to be a daughter to a mother who has been deeply damaged by her experiences.  The Amazon rainforest is very dear to Pascale, and she explains what happened when she brought two ideas together - her loved but difficult mother, and the rainforest itself. Mama Amazonica was the winner of the 2018 RSL Ondaatje Prize, and is published by Bloodaxe.
Terry Deary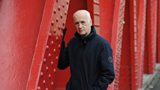 Terry Deary is the author of the publishing phenomenon 'Horrible Histories', which is now 25 years old. Terry celebrates the 'irrational' forest writing of G.K. Chesterton, and in our new series 'Poetry Portal', he recalls a Rudyard Kipling poem 'The Way Through the Woods'  that he was made to learn at school as a punishment. His latest book is 'Wiggott's Wonderful Waxworld: Terror Train' (Scholastic).
Broadcast

Featured in...
Programmes and features exploring the enchantment, escape and magical danger of forests.

Creativity, performance, debate