Main content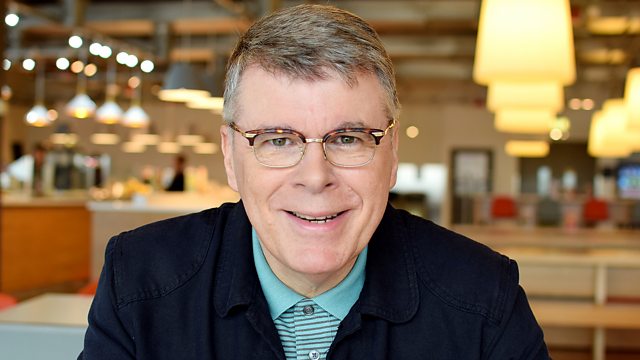 05/10/2018
John Carmichael is joined by Eilidh MacInnes and Catherine Tinney, both performing in the Gaelic music festival Mòdrun, this weekend.
Dà uair a thìde de chòmhradh agus ceòl air leth, còmhla ri Iain Mac 'ille Mhìcheil, a' craoladh beò à stiùdio a' BhBC ann an Glaschu. An t-seachdainn sa, bidh è a' cur fàilt' air Eilidh NicAonghais à Uibhist a Deas agus Catherine Tinney às an Eilean Sgitheanach, a bhitheas le chèile a' gabhail pàirt anns an Fhèis Mòdrun thairis air an deireadh-sheachdain ann an Glaschu.
Tha Eilidh ag obair dhan chompanaidh chumhachd SSE agus an sàs ann am pròiseactan co-cheangailte ri lùth ath-nuadhachail. Na h-ùine fhèin, tha i na ball de Chlub Iomraidh Dhail Chluaidh, agus bidh i cuideachd a' ruith. Tha i gu bhith a' dèanamh leth-mharatoin air a' mhìos-sa fhèin.
Ged a tha i a' tàmh ann an Glaschu an dràsta, tha ùidh mhòr aig Eilidh fhathast ann an obair chroitearachd.
'S ann às an Eilean Sgitheanach a tha Catherine Tinney, ach ghluais i ann 2008 airson ceum a dhèanamh an an Gàidhlig is Eachdraidh aig Oilthigh Ghlaschu. As dèidh dhi ceumnachadh fhuair i obair ann am foillseachadh, ach tha ì nisd na h-oileanach a-rithist a' dèanamh ceum Textile Design aig Sgoil Ealain Ghlaschu. 'S e seinneadair a th' ann an Catherine cuideachd, agus bi i a' seinn san iar-chuairt dheireannach BBC Scotland Young Traditional Musician of the Year 2019 an ath-sheachdain.
Cluinnidh sinn seanchas Eilidh is Catherine, agus ceithir roghainn ciùil pearsanta eatorra. Mar is àbhaist cuideachd, bìth measgachadh math de sheinneadairean is còmhlain aig Mac ílle Mhìcheil fhèin dhuinn. Tha iad sin uile air an taghadh eadar Country, Americana is ceòl Ceilteach, le seann òrain agus feadhainn a tha buileach ùr air an clàradh.