Main content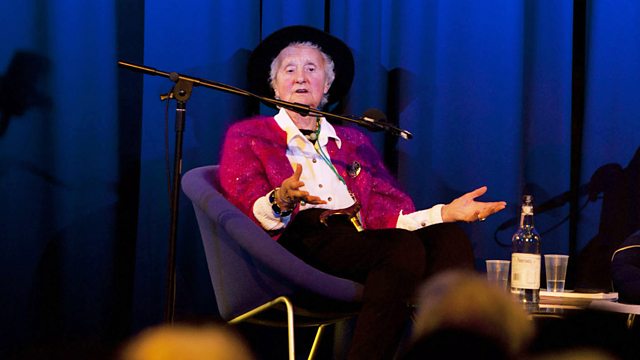 Re-writing C20th British Philosophy.
Reclaiming the role of women in C20th British philosophy and news of the 2018 Man Booker Prize. Presented by Shahidha Bari.
Putting women back into the C20th history of British philosophy. Shahidha Bari talks to Alex Clark about the 2018 Man Booker Prize, considers the thinking of Mary Midgley whose death at the age of 99 was announced last week and puts her alongside Elizabeth Anscombe, Philippa Foot, and Iris Murdoch who were undergraduates at Oxford University during WWII. The In Parenthesis project of Clare Mac Cumhaill and Rachael Wiseman asks whether you can call them a philosophical school.
Plus, Mark Robinson of the University of Exeter on how new archaeological discoveries in the Amazon are changing our understanding of the rain forest.
http://www.womeninparenthesis.co.uk/about/
Mary Midgley talks to Rana Mitter about her philosophy in 2009 https://bbc.in/2RRA4qF
Mary Midgley at Free Thinking Festival November 2010 plus Havi Carel https://bbc.in/2P1wqf6
What Nietzsche teaches us https://bbc.in/2OxoLFR
Edith Hall, Simon Critchley, Bernard-Henri Levy https://bbc.in/2PBLld1
Radio 3's Into the Forest playlist of programmes https://bbc.in/2RUE1La
Producer: Luke Mulhall
Main image: Mary Midgley in 1981.
Last on
Clips

Broadcast

Featured in...
Free thinking explores women's lives and issues.

Creativity, performance, debate