Main content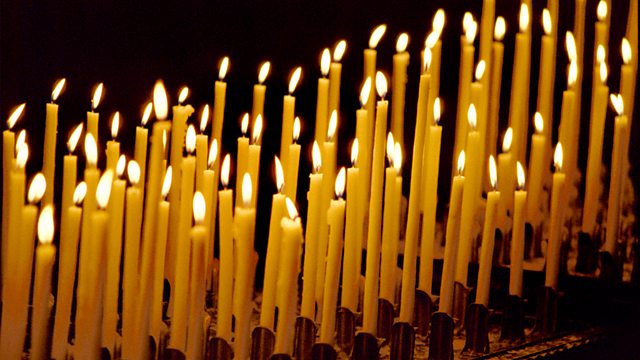 15/10/2018
A spiritual comment and prayer to begin the day with Mark Dowd, freelance writer and broadcaster
Script
Good Morning. I'm not in the habit of standing shoulder to shoulder with 80 year old women at 2am in the morning in town squares watching moving satellite images on huge TV screens. But in the village of Arcatao in El Salvador in the early hours of Sunday morning, that's precisely what I was doing.
I stood next to Vina, watching the canonisation of Archbishop Oscar Romero, a man who gave his life to the poorest of the poor. The military government and its death squads were cowed by his calls for justice. He paid the price with an assassin's bullet. He spoke truth to power and, like Jesus, laid down his life for his flock.

Vina lost her husband and three sons in El Salvador's civil war in the 1980s, but her devotion to Saint Oscar Romero has provided her with great solace. Despite living through the darkest of times, she has never given in to despair. She runs a small food shop and has spent much of her life growing maize and other crops in this small central American country. So today, a date earmarked by the UN as International Rural Women's Day, let us honour of the millions of women whose daily efforts in the fields make sure there is food on the table. Rural women in Africa, Asia and elsewhere own very little, if any land, yet their toil and dedication makes human communities flourish. They ensure that mouths are fed.
Dear God, may efforts to improve their access to finance and stake in the land gain momentum and flourish. May these women, who comprise a quarter of the world's population receive the recognition their lives deserve.
And above all, may we never take them for granted.
Amen.