Main content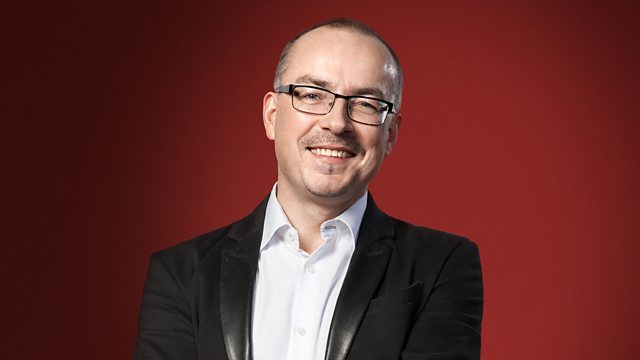 Andrew McGregor with Mahan Esfahani and Simon Heighes
Building a Library: Mahan Esfahani on recordings of Franck's Violin Sonata; as part of National Album Day Andrew talks to Simon Heighes about the history of the record album
with Andrew McGregor
09.30
Building a Library: Mahan Esfahani surveys the recordings of Franck's Violin Sonata
The Sonata in A major by César Franck is one the greatest sonatas for violin and piano ever written. It was written in 1886, when César Franck was 63, as a wedding present for the 31-year-old violinist Eugène Ysaÿe. The piece is cyclic in that all the movements share common thematic threads. And it has attracted some of the finest violin and piano duos into the recording studio over the years
10.30
As part of National Album Day Andrew talks to Simon Heighes about the history of the classical record album from its early days as a physical album in which to store your 78s, to the recording of the Mendelssohn Violin Concerto by Nathan Milstein in 1948 which was the first classical long-playing record. With the expansion in playing time, artists and producers were suddenly able to play around with themes, concepts and narratives which gave us some much loved albums which remain in the catalogue to this day. They discuss some classic albums of the past and ponder on the continuing popularity of the album in the age of streaming where in theory the whole catalogue of recorded classical music is now at our finger tips.
11.45
Andrew chooses an outstanding new release as his Disc of the Week
This programme is part of BBC Music's support for the first ever National Album Day, which takes place on Saturday 13th October with programming on Radio 1, 1Xtra, Radio 2, Radio 3, Radio 4, 5 Live, 6 Music, BBC One and BBC Four across the week or on the day itself.
Last on