Main content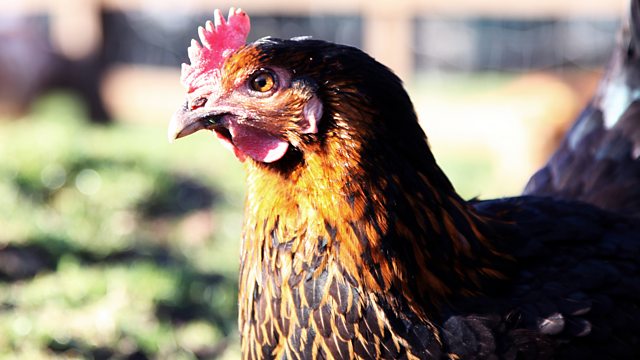 Moorland management, Micro-chipping Migrating Eels
A discussion between the Moorland Association and Friends of the Earth on the best way to manage grouse moors.
This year's long hot dry summer has left a lasting legacy in some upland areas, after devastating wild fires. There were dramatic pictures of billowing smoke and flames lighting up the night sky as fires swept across moorland at Winter Hill in Lancashire and near Saddleworth in Greater Manchester. As part of our week looking at the work of gamekeepers, Caz Graham has returned to the moor to see whether there has been any recovery, in the company of Richard Bailey a gamekeeper in the Peak District, who was one of many who helped out with the firefighting. The management of moorland has long been a source of controversy. Environmentalists claim that managing moorland for grouse, can involve draining peat and cutting back cover and rotational burning of patches of vegetation, this encourages the growth of low heather, which maximises the number of birds. However gamekeepers say this has changed and they now manage grouse moorland in a way which improves the environment and doesn't damage it. Guy Shrubsole from Friends of the Earth, and Amanda Anderson from the Moorland Association discuss the issues with Anna. Scientists at the Wildfowl and Wetlands Trust in Slimbridge in Gloucestershire are micro-chipping eels, to discover more about their movements. Every year the endangered species travel thousands of miles crossing the Atlantic to breed in the Sargasso Sea. Then the baby eels return back, up the Bristol Channel and into the River Severn.
Presented by Anna Hill
Produced by Alun Beach.
Eight things we've learned from 80 years of Farming Today