Main content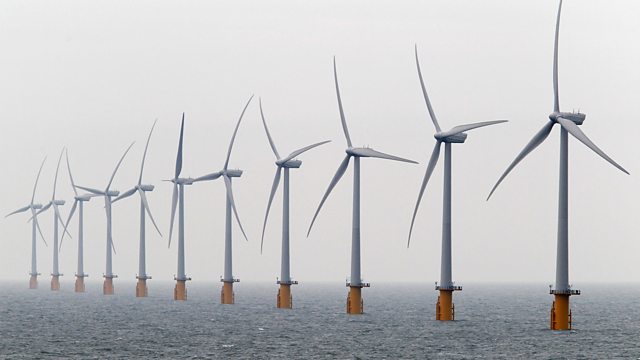 Fuelling the future?
As the UK's biggest biofuel plant closes, File on 4 asks whether the government's renewable energy plans go far enough to hit key targets.
Five years ago the UK's biggest bioethanol plant opened in Hull as part of a £1 billion investment in renewable biofuel. Last month, the Vivergo site ceased production with the loss of more than 100 jobs. The knock-on effects have been felt by hauliers and some 900 farms across the region, which supplied the plant with wheat to be converted into fuel.
The closure comes just 5 months after ministers set new, ambitious targets to double the use of sustainable fuels - like bioethanol - by 2020.
The government says it's committed to green energy - its recent 'Clean Growth Strategy' claims plans are in place to cut greenhouse gases by more than half of 1990 levels by 2030. And yet, research shows investment in green energy fell 56% last year, the biggest drop of any country - with policy change, subsidy cuts and 'stop-start' support from ministers being blamed.
So, do Britain's plans for a greener future add up? File on 4 takes to the road to find out. On a trip around the North East of England, Simon Cox asks why, when the offshore wind industry has grown, other cheap, renewable energies like onshore wind, solar power and now biofuels are struggling to survive. He examines whether changes in policy are hitting crucial investment, and if ambitious climate targets will really be met.
Reporter: Simon Cox
Producers: Mick Tucker and Oliver Newlan
Editor: Gail Champion
Photo: Thanet wind farm. Credit: Reuters.