Main content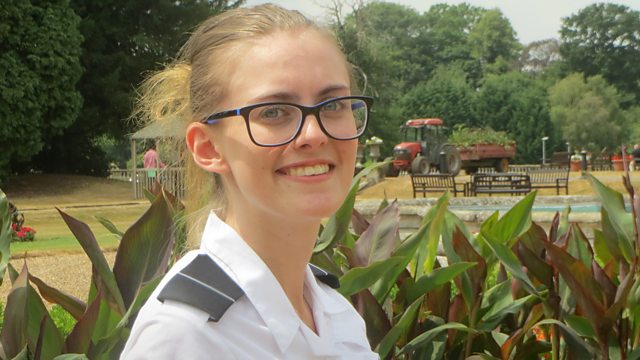 Trainee prison officers, Menopause, Decluttering
The second of a three-parter on why some women want to become prison officers. Plus having a good sex-life after the menopause, and tips on chucking out the clutter.
Being a prison officer is a tough job. In the second of our three part series about why some women want to do it, we speak to Calypso who's 24. She's just completed 12 weeks of training at Newbold Revel, the largest prison officer training centre in England and Wales.
With the average female life expectancy of a woman in the UK now being 83 , many women will live half to one third of their lives post menopausal. On World Menopause Day which is focusing on sexual well-being, Tina talks to Kathy Abernethy, Chair of British Menopause Society. She's joined by the co-founders of the website hotflush.info and Dr Karen Morton about why it's so important to talk about our sex life as we navigate our way through the menopause.
One in 50 British people now considers themselves mixed race and nearly one in 16 children under five is mixed race. That rises to one in eight under-fives in London.
So what's it like to raise mixed race children in the UK today? Emma Sabiri, academic and broadcaster, joins Tina Daheley to talk about her research and her own experience.
Black Girl Fest is a celebration of black women past, present and future. It's the first time the UK has had an event especially celebrating black British girls and women. One of the founders, Nicole Krystal Crentsil, comes on the programme with youth worker Tanya Compas to talk about what inspired it.
Last on
The Menopause - Information and Support
Broadcast

Podcast
Women's voices and women's lives - topical conversations to inform, challenge and inspire.