Main content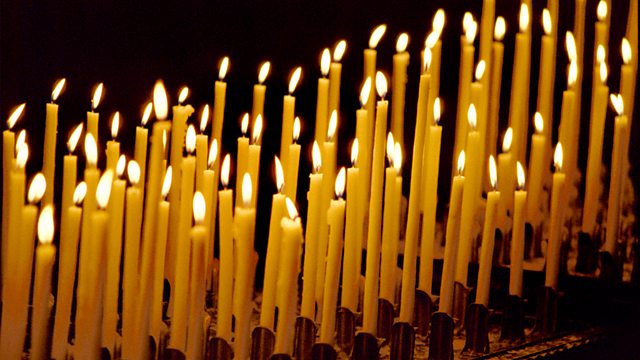 18/10/2018
A spiritual comment and prayer to begin the day with Mark Dowd, freelance writer and broadcaster
Script
Good Morning

Many of you may have tuned into an extraordinary "Book of the Week" just three months ago. The author was Guy Stagg and his memoir, "The Crossway," recounted his ten month pilgrimage from Canterbury to Jerusalem on foot in a bid to stave off a history of deep depression and despair. He did not consider himself remotely religious, but in his epic trek, he ended up staying in countless monasteries and convents, joining in strange liturgical rituals in the wee hours of the morning.

When I met the author recently, he spoke of learning to strengthen "the muscle of humility." Often hungry, freezing cold and totally lost,  part of his personal recovery lay in encountering dozens of daily acts of human kindness from total strangers. His weaknesses became an unforeseen instrument of his own regeneration. His view of humanity was transformed.

St Paul speaks of a strange "thorn in the flesh" given to him by God which he perversely rejoices in because "God's power is perfected in weakness."  He says he will delight in persecutions and difficulties, "for when I am weak, then I am strong."
A hardened sense of autonomy and self-sufficiency are barriers to personal growth and the deepening of human ties. Both Guy Stagg and St Paul cast pride aside and knew the right time to speak of their dependence on others, and perhaps on God.
Being vulnerable with others takes courage, but it can both heal and invite sharing from others.
Dear God, let us not fall foul of the temptation of hubris. Let us not worship at the altar of the false god of self-sufficiency. Bring us to see that our reliance on others can indeed bring us closer to each other and to YOU.
AMEN