Main content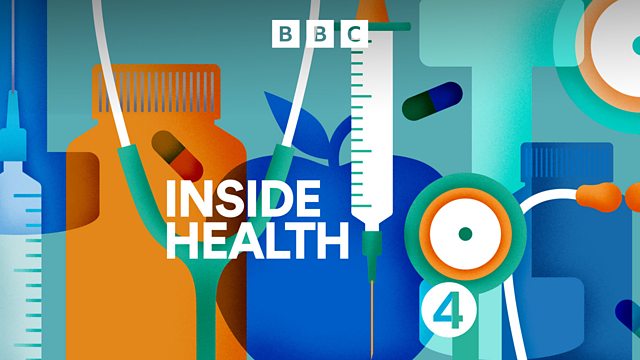 France Delists Alzheimer's Drugs, Quality of Life After Hip Fracture, Prostate Cancer
France delists Alzheimer's Drugs in a world first. A more holistic approach measuring quality of life after hip fracture. Prostate cancer and the Stephen Fry effect.
France delists Alzheimer's drugs, a move that is a world first, after concluding that the dangers of side effects outweigh any benefits. Mark assesses the evidence and hears the arguments from France and the UK including from the head of drug evaluation at the French Health Authority which is behind the decision. Plus a more holistic approach to hip fracture and a visit to a busy clinic in Oxford where research measuring quality of life after surgery aims to improve outcomes that really matter to patients. And Margaret McCartney on prostate cancer and the Stephen Fry effect
Last on
Programme Transcript - Inside Health
Downloaded from www.bbc.co.uk/radio4
THE ATTACHED TRANSCRIPT WAS TYPED FROM A RECORDING AND NOT COPIED FROM AN ORIGINAL SCRIPT.  BECAUSE OF THE RISK OF MISHEARING AND THE DIFFICULTY IN SOME CASES OF IDENTIFYING INDIVIDUAL SPEAKERS, THE BBC CANNOT VOUCH FOR ITS COMPLETE ACCURACY.
INSIDE HEALTH – Programme 4.
TX:  16.10.18  2100–2130
PRESENTER:  MARK PORTER
PRODUCER:  ERIKA WRIGHT
Porter
Hello.  Coming up in the next half hour:  The Fry and Turnbull effect – Margaret McCartney shares her thoughts on the impact of celebrities going public about their cancers.
And pioneering new research into hip fractures that hopes to improve the quality of life after surgery.
But first, should the NHS pull the plug on the only drug treatments for dementia?  In a world first, the French Health Authority, already has, after concluding that the dangers of side effects outweigh any benefits.  The delisting means the cost of four drugs – donepezil, rivastigmine, galantamine and memantine – is not reimbursable under the French healthcare system.  That's the equivalent of something no longer being prescribable on the NHS. 
A similar move here would affect at least 400,000 people with dementia currently on one of the drugs.
Christophe Kopp is a GP in France and editor of the independent medical journal Prescrire, which has long been expressing concerns.
Kopp
There was big hopes at the start when these drugs came onto the market in the mid- '90s but over time we got more and more information about adverse effects, so that the journal Prescrire, in 2012, concluded that these drugs were more dangerous than helpful.  And we advised against their use.
Porter
And what did the authorities do at the time?
Kopp
The authorities had a different view.  In 2007, for instance, the French Health Authority concluded that these drugs provided a major improvement.
Porter
So, what changed their minds?  Anne D'Andon is head of the drug evaluation at the French Health Authority.
D'Andon
The evidence comes first from clinical trials coming from different countries.  Second, from the national database on side effects and third, from observational studies, most coming from France.  The decision was taken in August, this year, based on an assessment performed by HAS.
Porter
And that assessment showed what in terms of how safe and effective the drugs were?
D'Andon
So, the assessment showed that these drugs the quantity of effect is quite small, it does not modify the natural course of the disease, so it does not change the evolution of the disease.  And aside that there are quite a lot of side effects.  All these effects are registered in France and the number of people having side effects was increasing.  They are particularly deleterious in this elderly population.
Kopp
These drugs can be dangerous.  They have serious adverse effects, sometimes fatal – they slow heart rate, they can cause confusion, falls.  On top of that they're very difficult to use in practice.
Porter
Can I ask you, as a GP, did you have concerns, do your colleagues have concerns?
Kopp
As a GP I've never prescribed these drugs, never, even in the '90s.  I know that patient groups are not very happy with the decision by the French government but you should know that these groups are very often funded by the drug companies in question.  So, I don't trust them.  I know that some neurologists in France still prescribe these drugs, even now.  And I say that as a GP, whenever possible in these 20 years I've tried to delete these drugs from my patients' prescriptions by neurologists or geriatricians, this is the new concept de-prescribing.
Porter
Why was France the first country to do this?  Everybody looking at this evidence must come to the same conclusion – no?
Kopp
I would ask, why doesn't the NHS follow suit?
Porter
Well the UK equivalent of Christophe Kopp's journal is the Drug and Therapeutics Bulletin and its Editor-in-Chief is GP Dr James Cave.   Will the NHS follow suit?
Cave
It's a difficult one and one would hope it would but the mechanisms in the UK to do this actually don't exist.  Once a drug is licensed it's very unusual for that licence to be removed unless there is a significant issue regarding it.
Porter
Are you concerned about these drugs, what's your stance been?
Cave
We've always been a little bit nervous.  When we looked at these drugs back in the late 1990s, early 2000s, we were anxious that whilst you could demonstrate a statistical significant improvement in sort of scorings of thinking and of function, actually if you looked at the clinical benefit of these drugs, in other words what a relative or the actual patient might suggest is an improvement, you couldn't really demonstrate one.  So, they had a very marginal benefit.  We re-looked at it again in 2014 and there we had some bigger studies to look at.  What was interesting is you had to treat about 12 patients with Alzheimer's disease for one of them to get a 2.7 point improvement on a 70 point scale, so a tiny improvement.  And the numbers needed to harm, in other words how many patients do you need to give for one of them to have an adverse effect, was equally 12.  So, we're harming as many as we were benefitting.
Porter
Can we spell out the harms?  Christophe alluded to some of them there, what sort of side effects are we talking about and why do they matter?
Cave
There are two aspects to this.  First of all, if you like, there are the personal side effects – nausea, vomiting, insomnia, agitation, headaches, incontinence sometimes, tremor, aggression – all the sorts of things that you might think ooh this is the Alzheimer's disease perhaps being involved.  And because these drugs are often started at low doses and built up it may be that that side effect just gradually appears over a few weeks.  And the risk is that we miss the fact it's the drug that's the problem.  But also, they do interfere with the conduction of the heart and that creates an additional load of work for the doctors looking after these patients.
Porter
Imagine a family are listening to this and they have a relative with Alzheimer's disease, this is the only treatment specifically for Alzheimer's disease that they're being offered and likely to be offered because they may feel that it is benefitting their particular relative.
Cave
And I'll challenge you in two ways there.  First of all, absolutely, if they are sure that this is helping their loved one then there's no reason why they should stop.  But it's not the only treatment, it's not the only treatment.  The mainstay of treatment is things like support for the carers, for the family, it's about making sure they have a predictive home environment.  All those things are treatments but because we can't put them in a box and sell them and make a profit off them we don't do it.
Porter
But a lot of families they treat this as a priority – getting that daily pill into their mother or father is important.
Cave
I agree and it makes my heart break sometimes because you discover that they've been absolutely jumping through the hoops to make sure they've got carers coming in at certain times, they put their drugs in special pots, you've got situations where people are absolutely going to the nth degree to make sure their loved one gets this pill because they think it's going to make a difference to their loved one's dementia and it's not having that big impact perhaps people think it is.
Porter
But how can we have so many people taking four different drugs that effectively don't really work and probably aren't that safe?
Cave
Well of course this is a nitty question isn't it because of course we don't prescribe placebos in this country and we know that placebo works.  And when we talk about the effect of these drugs we're comparing them to placebo, not to nothing.  So, of course the real-life benefit of giving these patients these drugs may be just the placebo effect.  So, there's that issue.  Secondly, out of these drugs there'll be some people who are definitely benefitting more than the 2.7 points in that scale that I talked about earlier.  But for the rest of them we've just got an industry here now and this is the story of medicine throughout the ages, going back to leeches or all those home remedies that used to be pedalled, we've got to be so careful.  And I think what's difficult at the moment is we have a system that's almost overheating, that we're trying to ever produce more drugs to treat more conditions to just keep this machine functioning.
Porter
So, the spotlight is on new drugs, they're assessed then when we actually don't know a lot about them but once they're licensed and out there, in the UK anyway, we're not going back to look at them.
Cave
No, that's right and I think that there's a real issue here.  We're seeing this particularly with cancer drugs, there's even a sort of accelerated programme now where people don't have to perhaps provide as much data as they used to, to get their drug licensed.  Very often the EMA, the European Medicines Agency or our local MHRA will say well okay, we want you to do this work for us after the drug has been licensed but very often that work isn't done or isn't done satisfactorily.  And these drugs, even if they're later found to be of no benefit, they're still there licensed to be prescribed by people.  And I think times have changed.  There was a time when I could qualify as a doctor 20-30 years ago and I could put my brass plaque on the wall and practice for the next 35 years without anyone questioning how good I was – that's all changed, we now have to be re-licensed every five years.  And I think drugs are the same, I think we need to be saying every five years is this drug still, given the evidence, worth us spending huge sums of money on to use?  And it may be that a lot of drugs need to be withdrawn from the market as a consequence of that.
Porter
James Cave.
Drug licences may not be reviewed routinely, but NICE does update its guidance regularly and considers new evidence.  Its latest guidance on dementia was published this summer, and takes a different stance to the French authorities.
Gill Livingston is Professor of Psychiatry of older people at University College London, works in a memory clinic, and is a spokesperson for the Alzheimer's Society.
Livingston
NICE have just reviewed the evidence on these drugs and they came out in June 2018 basically they thought there was stronger evidence than there used to be about the usefulness of these drugs.  Not that they're a miracle drug, not that they're the only thing but that they have a place.
Porter
With your clinician hat on, how do you feel about using these because I mean what do you tell people when you start them on them, because it's you that's starting them on rather than GPs?
Livingston
That's right.  I say to them this will not cure things but it may help, it has side effects and it has good effects for most people.  Then I explain what they are and we will monitor them – we wouldn't you to take them if you had bad side effects.  But if you want to take them and you manage with them, which most people do, they should help your ability to think and remember a bit and your ability to function and your quality of life.
Porter
Are we, do you think, overly wedded to these drugs because unfortunately they're the only medication that we have specifically for treating Alzheimer's?
Livingston
I don't think we're overly wedded to it.  I mean I think when you look at the fact that they are clinically effective, not very effective but a bit, and they're cost effective and the studies which have considered care home admission have suggested that people are able to, on average, stay out of a care home for around about a year to a year and a half more, these are really big things, people want to be at home.
Porter
What about duration of therapy?  One of my concerns, as a GP, is people often get put on these drugs, they might have an annual review but they seem to be on them for long periods during which their condition has declined quite considerably.  Should we be using them for shorter periods?
Livingston
I think the evidence is that they're only treating the symptoms, nothing is changing in the evolution of the disease, so provided people are well on them they probably should remain on them.  And it is clear, they've done a placebo-controlled trial of people coming off and they've got worse compared to the people who on placebo and they were statistically significantly more likely to be admitted to a care home the following year.
Porter
Professor Gill Livingston.  And there is more information – as ever – on the Inside Health page of the Radio 4 website, where you can also sign up to our automatic podcast service.
Now, new research into hip fractures – the most common cause of serious injury in older people, affecting around 65,000 every year in the UK.
Broken hips exact a huge toll, not just on the individual, but on society too, costing the NHS and social care at least a billion pounds a year.  Outcomes – as measured by survival rates – have improved significantly over the last decade, suggesting the NHS is getting better at managing the problem.  But while survival rates often grab the headlines, they're just one measure, and don't necessarily mean hospitals are getting it right.
I met Mary in a busy orthopaedic clinic at the John Radcliffe in Oxford shortly after she broke her hip falling off a chair.
Mary
I have a big noticeboard in the kitchen that my husband put up and someone gave me a list of meetings, so I tried to step one foot on the chair to put it up high…
Porter
Because it was a long list.
Mary
…and I fell off, how you can fall off a chair that high I can't imagine but I just crashed down and I've broken my hip and my knee.
Porter
Did you realise immediately that you'd done something?
Mary
Oh yes, the pain was dreadful, I knew that I'd cracked a bone.
Porter
How did you get help?
Mary
Well fortunately my neighbour across the road has keys, I rang her and she came across and started everything off, you know.
Porter
You could manage to get to the phone because you were presumably lying on the floor were you?
Mary
I was lying on the floor and I crawled till I could pull the phone down.
Porter
You have a bit of metal work in your left hip now?
Mary
As far as I know, yeah.
Porter
And how comfortable are you now?
Mary
Very uncomfortable.
Porter
Painful?
Mary
Painful all down that side yeah.
Griffin
My name is David Griffin, I'm associate professor of trauma and orthopaedic surgery at Oxford University.  Currently, about 7-8% of people that have a hip fracture will have died within the first month.  And that extends out to about 30% at one year.
Porter
That's a huge toll.  I mean that's comparable to stroke and heart attack.
Griffin
When you look at the raw numbers it's more severe.
Porter
But it's not just about mortality is it, I mean the 30% who don't make it beyond a year, that means 70% do, but many of them are left with a considerable change in their quality of life.
Griffin
So, it might sound strange to you and I, discussing it now, but patients tell us they don't actually care so much about death, what's really important to them is their quality of life after the hip fracture and their regain of independence.  And so, we've been conducting this study called the White Study which is a world first in collecting quality of life data directly from patients and this is information that the patients tell us specifically about how they're recovering from their hip fracture.  And this has never been published or reported before.
Porter
And what sort of things are they telling you in terms of impact on their quality of life?
Griffin
What we actually do is I have a room full of people on the telephone who call everyone that's had their fracture at four months after the injury and we ask them a series of questions.  But that's an enormously time consuming process because we have to reach the patient, they may not be in their own home, they may be in a community hospital.  The areas that we're asking about are anxiety and depression, pain, whether you're able to engage in your normal activities of life, whether you can wash, clean, dress yourself – those sorts of functional things that we all do day to day – and whether you're able to move around your home.  Asking questions like are you able to get in and out of your own bed.  So, they're very simple questions.
Porter
With the benefit of hindsight, it seems daft that the only thing we've ever looked at are mortality rates – the number of deaths, people dying from this hip fracture.
Griffin
Absolutely agree but the real reason behind that is because from a research point of view it's relatively easy, we have a national register in the UK of everyone that's born and everyone that dies, so it's very easy to take that national register, marry it up with the research data about people with hip fractures and then we know how many people are alive and how many people have died.  So, it's easy.  What's much more difficult is collecting quality of life.
Porter
So, the worry from a surgical point of view, is that you're doing a good job in saving lives, if you like, you're fixing these patients, the death rates are coming down but actually we might be leaving them with terrible quality of life?
Griffin
That's right.  The patient might well be alive but in a nursing home unable to function as they did prior to their injury.  And from the national data that we have it looks like a success story because they're alive but in fact they've got a terrible quality of life and that's all hidden in the data and we just don't know.
Porter
There has been a dawning realisation in recent years that there is much more to treating hip fractures than repairing the break.  A more holistic approach asks why someone fell in the first place; how other conditions and treatments might impact on their recovery and what can be done about weaker than normal bones so they don't end up breaking their other hip too.
Shvaita Ralhan, is an ortho-geriatrician.
Ralhan
This group of patients with hip fracture are frail.  The broken bone is the first sign that there are a lot of other issues underlying this.
Porter
So, fixing the hip and getting them out of hospital is not what it's about, that's just part of a very complicated picture.
Ralhan
Yeah, it's not like having a gall bladder removed, these patients are a completely different category.
Mary
I go swimming twice a week, I thought I was strong, I didn't realise my bones would fracture so easily.  I used to walk with a walking group, about 11 miles on a weekend…
Porter
I bet that looks like climbing Everest the way you're feeling at the moment doesn't it?
Mary
At the moment I can't even get off a chair without falling over.
Porter
And what's the plan, what have they told you about going home?
Mary
Well they're reluctant to let me go home because I live on my own.  This is what's worrying me, that I've always led an independent life and I want to continue doing so.
Ralhan
They rarely leave hospital within a day or two, that's unusual for us.
Porter
What struck me when I was speaking to Mary is that she's worried about what's going to happen to her now.  Here was a woman who was very independent, living her own life, walking, swimming and now she's looking at possibly going into either a care home or a community hospital because she can't go home on her own.
Ralhan
That's absolutely typical of the kind of problems we are dealing with.  These patients need a comprehensive assessment when they get here, we need to pay attention to their medical problems, their psychological health, their social problems, which they either have or haven't been recognised and they're definitely going to be an issue when they leave.  One of the biggest problems is confusion and delirium after an operation.  So, if we can prevent or reduce the length of that delirium, so that their rehabilitation can go better, and their overall outcome is better than that's really important and it's a big part of what we do – 50% of our patients are confused.
Porter
Fifty percent?  I mean that's incredible.
Ralhan
Compared to other operations the incidents of delirium after a hip fracture is three times more.
Porter
So, this might be a patient who comes in, who's normally fine, has their surgery, gets confused in the short term, stands up, falls over and breaks their other hip while they're in hospital.
Ralhan
Totally and unfortunately we see that.  The reason it's so difficult to handle is because it's not just because of one thing, it's the painkillers, it's the operation, it's the anaesthetic, it's the physiological change in the body that occurs with such a big fracture.
Porter
It's waking up in a strange bed at night.
Ralhan
And the hospital environment – it's noisy with buzzers and strange people that they're not used to being around.
Porter
In terms of quality of life, what are the most important things for your patients, what do they tell you?
Ralhan
Older patients don't just want to live longer, they want quality, they want to – like Mary – get back to swimming and walking and being in her clubs and being able to see her son.  So, I think sometimes the things that we perceive or the national databases perceive as the important things, aren't what patients focus on.
Christiansen
My name is Paul Christiansen and my wife's Margaret and Margaret suffered a broken hip about a month ago.  Margaret suffers from Parkinson's disease and she went into the bathroom to wash and I heard her shout and I heard a thump.  I found her lying in the bathroom almost in the foetal position with her head in the shower and I couldn't move her.
Porter
What was the pain like when it happened, was it very painful?
Margaret
It was yes.
Christiansen
Margaret had fallen twice that day, before this fall, in the house and Margaret does have walking aides but of course when you're independent and determined to get on and not messing around with sticks you make your own way and unfortunately this resulted in a fall, is now in a community hospital recouperating and rehabilitating with a view to coming home as soon as she's able to.
Porter
And when you say as soon as able to, what's the forecast, do we have a plan?
Christiansen
Well my plan is to get her home as soon as possible and I know Margaret's the same.  Margaret had lost a lot of weight before she went into hospital so the hip, as far as I'm aware and as far as we can tell, it went swimmingly but there were other issues.  Really, I think the whole package was good, it wasn't the broken hip that they were looking at, it was Margaret.
Ralhan
What's really happened in the last 10 years is that there's been a recognition that the broken bone and that bit of surgery is a tiny part of a bigger puzzle.
Griffin
So, when we look at people's quality of life at four months and we compare it to how their quality of life was when they first arrived in the hospital we see a drop of approximately similar to a stroke.  And that's a big gap that we could potentially improve.  Nearly everyone that has a hip fracture has had a previous fracture and that's something we call a herald fracture, commonly people have fractures in their spine – that's the most common – followed by fractures in the wrist, and the ankle.  And one of the things we really try and target in our fracture clinics, like here, is spotting those herald fractures.
Porter
So, this might be a middle aged or older woman who's slipped and put her hand down and got a fractured wrist, that's suggestive – that's minimal trauma suggestive there's something wrong with her bones?
Griffin
That's right and the National Institute of Health and Clinical Excellence has got clear guidance that anyone that's over 50, that has a fracture, that is sustained from a low energy mechanism, such as a fall from standing height, we target those people with the fracture liaison services to try and pick up those people with osteoporosis.
Porter
But you're saying that a significant proportion of the people that you see with fractured hips have had one of these herald fractures, is that guidance being followed nationally well, do you think, at the moment?
Griffin
No, you're right, most people have had a herald fracture, the problem is we're not good at picking them up and we don't have good systems to deliver the care in the short and medium term for those patients.
Porter
Because I can imagine in a busy emergency department particularly this time of year as we approach winter, someone slips over and they've got fractures left, right and centre.
Griffin
It's an enormously common problem but if we were able to pick up the herald fractures we think that we could reduce, based upon some research that's been done, we think we can reduce the overall number of fragility fractures in the NHS by 20%.
Porter
That's huge.
Griffin
It's enormous, we're talking about 25-30,000 fractures being prevented each year.
Porter
And those hip fractures are not only costly to the NHS, they're costly to the individual, either their life or their quality of life.
Griffin
This is not a new concept, but the roll out of a system that can care for this very large problem is a new idea.
Porter
Xavier Griffin at the John Radcliffe Hospital in Oxford.  More details on our website.
Over the years quite a few celebrities have shared their cancer stories, but I can't remember any of them ever getting a public thank you from the NHS, until now.  Dr Margaret McCartney.
McCartney
Stephen Fry and Bill Turnball are owed a 'debt of gratitude', said Simon Stevens, Chief Executive of NHS England, this week.  Why?  'The Turnball and Fry effect could help save lives'.
The two men have publicly discussed their diagnoses of prostate cancer, and, in tandem, there has been a steep rise in the number of treatments for urological cancer in England.  Stevens has announced £10 million in a support package to help trusts cope.
It sounds positive.  Earlier treatment, easier treatment – less of a burden on men and the health service.  Except I'm not sure that we can be certain that this upswing in treatment is necessarily good news.
We've seen similar patterns before.  When Kylie Minogue was diagnosed with breast cancer in 2005, the media coverage was intense.  And referrals of women to breast cancer clinics in the UK rose in the month after her news but there was no increase in the number of cancers detected.  In other words, more women were seeking advice about breast symptoms that turned out not to be cancer.  
And this is the problem that I'm worried about with the rise in referrals to urology clinics.  Steven Fry has publicly stated that he was screened for prostate cancer – he had no symptoms before having his PSA test done, and he has urged men to think about being similarly tested. Screening – catching things early – always sounds sensible but the problem is that people in general have a tendency to think they are lucky if a problem is found and don't often think they perhaps have been subjected to a false positive test or an overdiagnosis because prostate cancer is complicated.
For example, autopsy studies find prostate cancer in 40% of men over 60 and almost 60% of men over 80 when they die of an entirely unrelated cause.  In other words, had those men been found to have, and then treated for prostate cancer they could not have benefited because they were never going to die of the disease, despite being proven to have it.  All they would get is the side effects from treatment.  And we know that PSA is a poor test, which is not capable of distinguishing aggressive, life threatening prostate cancers from those indolent cancers that men die with and not from.  Yet everyone who's treated might be tempted to think their life has been saved.
So, we cannot say that the rise in referrals in the NHS is a good thing unless we can be sure that it is actually doing men good – translating into an improved quality of life, or a decrease in death rates rather than just an increase in diagnosis rates. 
It's inevitable that people react and respond to stories in the public domain.  What I want is for people to have easy access to balanced information that clearly explains the pros and cons of testing.  For we know that when men are given higher quality information about prostate screening, fewer men want it done.  I understand if most people think they have their lives saved by screening, that is the temptation it offers, even if it's often illusory.  What I don't understand is why the people in charge of spending NHS money are not forthright in critically evaluating and explaining the evidence, and asking us to consider if we know whether we are doing more good than harm.
Porter
Margaret McCartney.  And there is a link to last year's Inside Health special on prostate cancer on our website.
Next week I travel to Northern Ireland to meet the team behind a new bedside diagnostic test for the most dangerous form of meningitis.  And to find out why patients with macular degeneration have been given an app to monitor their eyesight in the comfort of their own home.
ENDS
Broadcasts