Main content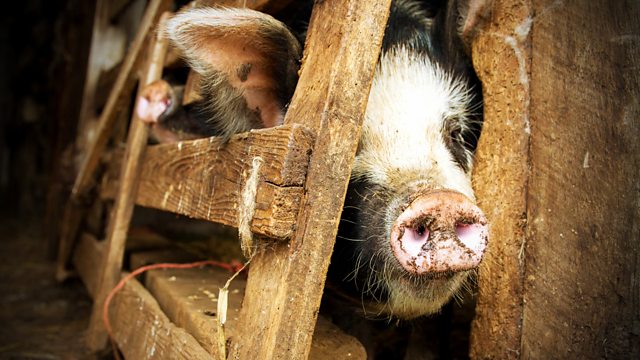 16/10/2018
Jazzer is disappointed and Tom backtracks
Pat comes across Lynda and Robert clearing up after a disgraced Monty on the village green. Pat's heard about Lynda's Christmas production. She's not surprised Justin's up for a role. His whole life's an act. She doesn't trust him after he reneged on the Beechwood Scheme. Robert urges Lynda to come clean about the production before the suspense becomes too much. Later Lynda declares she has a plan to recruit the final additions to her cast.
Pat and Tom talk about expanding the local products they offer in the veg boxes, and think about adding Natasha's fruit drinks until they can start making their own. Pat remarks Tom and Natasha have been getting chummy but Tom claims there's nothing going on – he hasn't been able to get hold of Natasha all week.
Jazzer's struggling to give up smoking. Hannah spots him outside The Bull. She sympathises. She used to smoke herself, and has some ideas to distract him. How about a computer game? They agree to make a night of it. Tom comes home and reminds Jazzer he has an early start the next day. After Jazzer leaves, Hannah wonders if he might still interested in her but Tom doesn't think so. Tom reveals Natasha hasn't replied to his messages and that he was maybe a bit premature in calling a halt to his relationship with Hannah. Hannah pretends offence, but is more than interested in Tom's effusive apology.
Countryside Insights from The Archers