Main content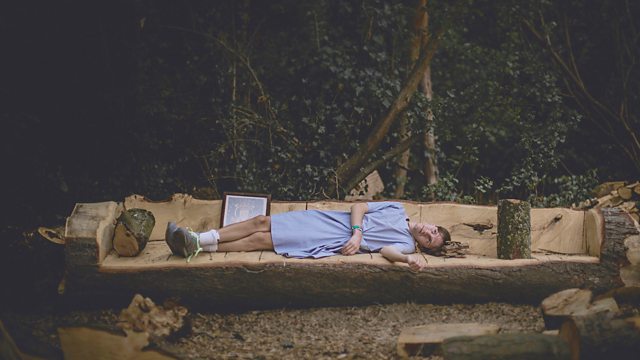 Max Reinhardt with a mixtape by PC Music's felicita
Anglo-Polish electronic artist and member of the PC Music family, felicita handpicks a selection of left field music for the Late Junction mixtape.
Max Reinhardt presents the latest edition of the Late Junction mixtape, this time lovingly assembled by felicita, an idiosyncratic electronic artist who is part of the surreal pop collective PC Music. felicita says their musical mission is to make bold and experimental pop, combining human sensations with musical robotics. Inspired by their Anglo-Polish heritage, they fuse distorted electronics with abstracted Slavic aesthetics.
As a producer, felicita has worked with PC Music heavyweights like Danny L Harle and SOPHIE. As a performer, they describe their performances as theatrical experiments, having collaborated with the Polish dance company Śląsk at Unsound festival in 2016. For their mixtape expect traditional Slavic folk music, avant garde electronics from the Japanese underground and warped '90s R'n'B.
Also on the programme we dip into the delights of Maurice El Medioni's long recording career on what is his 90th birthday. El Medioni is an Algerian Jewish pianist and composer who has interpreted a vast array of Arabic music. He is one of the few living artists to have performed with the great Chaabi and Judéo-Arabe artists of the 1950.
Produced by Alannah Chance & Katie Callin for Reduced Listening.