Main content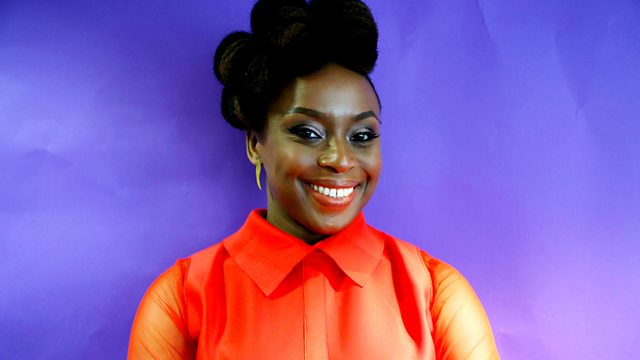 Weekend Woman's Hour: Chimamanda Ngozi Adichie, Plastic-free periods
Chimamanda Ngozi Adichie on winning the Pen Pinter Prize, plastic-free periods and Emma Rice on why her new theatre company and first production are called Wise Children.
The award winning writer Chimamanda Ngozi Adichie tells us about winning this year's Pen Pinter Prize and why she believes author have a duty to call a lie a lie.
The BBC's Scotland Editor Sarah Smith explains the challenges Scotland's First Minister Nicola Sturgeon is facing now.
How can women and girls have plastic free periods? We hear from City to the Sea founder Natalie Fee about reusable menstrual products and from Jasmine Tribe an environmental science graduate about the extent of the problem.
A coalition of academics, victim's families and campaigners are calling for better reporting on deaths caused by domestic violence. Janey Starling from the campaign group Level Up tells us about their new guidelines for the media guidelines and we hear from Joanne Beverley who's sister Natalie Hemmings was murdered by her partner two years ago.
Jo Brand tells us about her latest book 'Born Lippy' and why she hates the expression 'bingo wings'.
The artistic director Emma Rice tells us about her new production Wise Children and why she's named her new theatre company after the novel by Angela Carter.
As part of Black History Month, we hear from the civil rights activist Jean Stallings.
Presented by Jenni Murray
Producer: Rabeka Nurmahomed
Editor :Jane Thurlow