Main content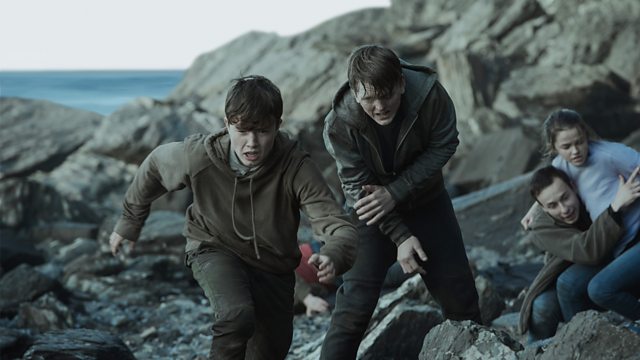 Paul Greengrass on 22 July, Lisa Hammond and Rachael Spence, How can arts organisations thrive?
Director Paul Greengrass on new film 22 July about the 2011 Norwegian terrorist attack, actors Lisa Hammond and Rachael Spence, and how can arts organisations survive and thrive?
The 2011 Norwegian terrorist attack at Utøya island summer camp has been made into a film by Paul Greengrass. The director, whose previous work includes the Jason Bourne thrillers, Bloody Sunday and Captain Phillips, explains his approach to making such an emotional and politically charged picture, which shows both the attack itself and the perpetrator Anders Breivik's justifying his actions in court.
Best mates and actors Lisa Hammond (formerly of EastEnders) and Rachael Spence wanted to make their own show but had no idea where to start. So in 2010 they asked members of the public to come up with stories for them. When they saw Lisa in a wheelchair and Rachael not, what the public suggested was funny, staggering and sad. They made a show about it and called it No Idea. Fast forward to 2018 and Lisa and Rachael felt that by now attitudes had surely changed. Their new show Still No Idea reflects what they found.
A new report commissioned by Arts Council England, 'What is Resilience Anyway?', offers advice for tackling challenges faced by arts organisations from funding shortages to the increasing dominance of screens in audiences' lives. It includes some challenging findings. Kirsty is joined by former Culture Minister Ed Vaizey and one of the main authors of the report Patrick Towell, Executive Director of Golant Media Ventures, the enterprise arm of The Audience Agency.
Presenter: Kirsty Lang
Producer: Sarah Johnson
Paul Greengrass on 22 July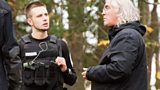 The film 22 July is available to stream now on Netflix, and is in UK cinemas, Certificate 15.
Image:
Main image above:  Left: Isak Bakli Aglen ("Torje Hanssen") and Jonas Strand Gravli ("Viljar Hanssen")
Image to the left: Director Paul Greengrass (Right) and Anders Danielsen Lie ("Anders Behring Breivik")
Images credit: Erik Aavatsmark/Netflix
Still No Idea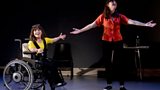 Lisa Hammond & Racheal Spence, Improbable and Royal Court Theatre's Still No Idea tours the UK, visiting Dartington Hall, Devon on 19 -20 October 2018
then Birmingham Rep on 23 - 27 October 2018
and the Royal Court, London 31 October - 17 November 2018
Image: Lisa Hammond (Left) and Racheal Spence in Still No Idea
How can arts organisations thrive?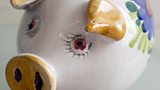 Patrick Towell's report What is Resilience Anyway is available to download from the Arts Council's website
Image: a piggy bank