Main content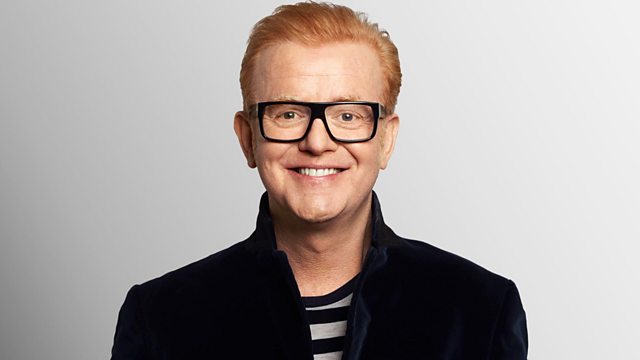 Jodie Whittaker, Shane Warne, Rosamund Pike, Michaela Coel and Backstreet Boys
The brand new Doctor, Jodie Whittaker, time-travels into the studio plus we're joined by Shane Warne, Rosamund Pike, Michaela Coel and Backstreet Boys perform live.
Jodie Whittaker time-travels into the studio to talk about her first series of Doctor Who and how she dealt with the keeping the secret of her casting. Rosamund Pike and Michaela Coel stop by on their way to the BFI London Film Festival where their films A Private War and Been So Long are showing. Legendary Australian cricketer Shane Warne tells tales from his new autobiography, No Spin - including how he was once offered $200,000 to throw a Test Match. Plus Backstreet Boys perform live in the studio, including a very special cover of No Diggity by Blackstreet.
As well as all this there's the usual great music, news headlines, a look at the papers and a Pause For Thought with Reverend Richard Coles.
Last on

Clips

Music Played
Backstreet Boys performing live

Backstreet Boys performing live

Backstreet Boys performing live
Pause For Thought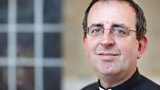 From the Reverend Richard Coles:

Quiz night in Finedon on Wednesday, church met chapel in an annual fixture, perhaps the most hotly contested competition in the village after the cricket. I'm no good for the latter; I had a go at batting once but apparently looked like a frightened octopus falling off a step ladder (come to think of it, that might have put off even Shane Warne). However, for the former, I am definitely first eleven.


I adore quizzes, and always have, thanks to a retentive memory and a limitless appetite for minutiae. I sometimes imagine my last thought in this life will not be how best to meet my maker, but which London Underground station has six consecutive consonants in its name (answer at the end).

The downside is that it brings out the competitive monster lurking within. One year I crossly shushed the Mothers' Union table for chatting too loudly while I was trying to think of the name of the only British Prime Minister to have been assassinated (Spencer Perceval), and have taken to arguing with our Quizmistress, Mrs Swann, over her frankly arbitrary rulings so relentlessly that I have started to sound like the uppity one on the X Factor who answers back to Simon Cowell. Bad Vicar.


Childish habits. When I was a kid, I always had to be cleverer than anyone else, because I had to be SOMETHING, and it wasn't going to be games, or fighting, or sticking it to the man. No, I had to look for a different role model, the charismatic eccentric, eloquent and brainy, and it will perhaps not surprise you to learn that at the age of twelve I was wearing a fedora, a long knitted scarf, and a TARDIS commander badge on my lapel. Thank goodness for the Doctor.

Hours of fun, but what I wish I'd known then, and know now, is that I did not have to be anything special - I was fine as I was. It took Christianity to cure me of the notion I had to justify my existence by my accomplishments, because for those Jesus gives not a fig. No, it's our common humanity he's interested in, not our triumphs: PREACH, in a culture which so overvalues success and prestige, and makes so many so miserable.

The tube station? It's Knightsbridge.
Broadcast