Main content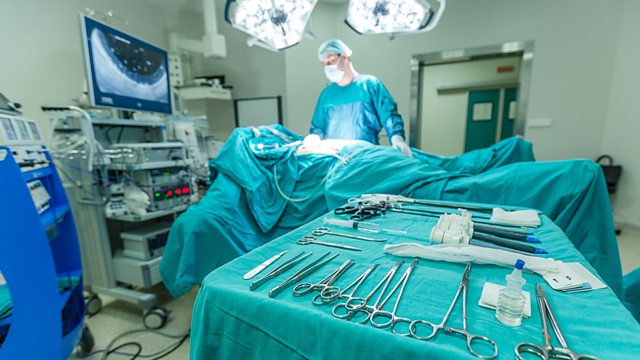 Paying the Price - Private Hospitals
As File on 4 uncovers serious safety concerns in the UK private hospital sector, should the NHS reconsider sending patients to private providers to cut down on waiting times?
For many NHS patients, being referred for private treatment can sound quite appealing; you'll often be seen and treated quickly, with a more luxurious menu option to peruse in the comfort of your private room.
But when it comes to the medical treatment, are patients getting the same level of care? Are private patients just as safe as those in the NHS? And when things do go wrong, how willing is the private sector to admit to mistakes?
In this programme we hear from families whose loved ones died following surgery in a private hospital that was paid for by the NHS. The deaths reveal how some private hospitals have no emergency cover for when things go wrong.
To secure a contract with the NHS, private providers must deliver services to an equal standard of care. In this episode, File on 4 asks whether the NHS can be sure its patients are safe in private hospitals.
Photo credit - Getty Creative Images.
Reporter: Alistair Jackson
Producer: Kate West
Editor: Gail Champion
File on 4 investigates standards of care in some UK private hospitals.