Main content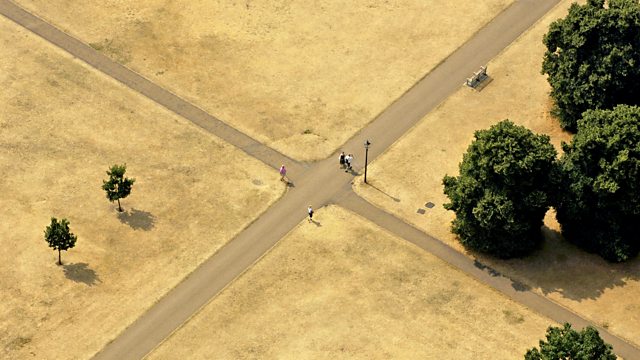 Summer in the City
How can we adapt and prepare our cities for extreme weather conditions?
The summer of 2003 saw the largest number of deaths ever recorded in a UK heatwave - but by 2040 climate models predict the extreme summer temperatures experienced then will be normal. We will also be experiencing colder winters, and droughts and floods will become more common.
Our infrastructure, housing, water, sewerage, transport and public buildings are not designed for such conditions. Gaia Vince asks how we can adapt and prepare our cities, where most people live and work, for the new normal weather conditions.
New buildings in temperate climates are now designed with keeping us warm in mind, better insulation, more efficient heating and airtight glazing. However when it comes to overheating these measures designed to keep out the cold can be part of the problem.
Can we adapt solutions from other countries where extreme heat is a more usual seasonal event?
Will we simply have to change the way we organise our day to keep out of the heat? Is the real answer for mad dogs and Englishmen to take a siesta?
Last on
Broadcasts